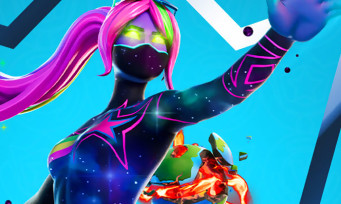 A few weeks ago, it was a rumor, but it is now official, Epic Games will indeed launch a subscription offer to its game Fortnite (which is basically a free-to-play ) under the name Club Fortnite. In fact, the American publisher had been thinking about the system for a little while already, in order to find a way to gain more loyalty from its audience, and at the same time achieve even more monetization of its goose that laid the golden eggs. As a result, for the sum of € 11.99 per month, i.e. the price of a subscription to Netflix or to Xbox Game Pass, players will be able to claim several in-game bonuses:
– Full Season Battle Pass: As a Fortnite Club member, you will always have access to the current Season Battle Pass!
– 1000 V-Bucks Each Month: Fortnite Club Members receive 1000 V-Bucks per month, to spend on their favorite content in the Item Shop!
– A new Club pack each month: a bonus reserved for subscribers each time containing a new outfit that will allow you to stand out in the game
For players who currently spend more than € 12 per month in the game, the operation can be interesting, since it is true that there are quite a few player profiles who do not hesitate to get their hands on the door. -sheet to afford outfits and other cosmetic additions to shine on the playing field. Note that Club Fortnite will be launched in France from December 2 for the launch of chapter 2 season 5 with the new battle Pass and the new Galaxia Cosmetic Items, Fractured World and Llama Unicorn Pickaxe.