Launched three weeks ago Sprunk x eCola event offered the players an unusual fun – to choose their favorite soda in GTA Online. It was possible to do this three ways.
Despite the seemingly craze for Sprank players, after the first week the developers reported that the preponderance of gang membership (currently in green team – a little more than 150 thousand people, and in red – 70 thousand) does not interrupt the number of drunk cans – eCola was in the lead. After the second week it became known that more people dressed in Sprunk bodysuits (in total, "millions" of such outfits were taken). But here, too, Colas drank more (as rock stars note, the consumption of carbonated drinks doubled during the voting period). Even in our voting at the GCU, everything turned out to be quite clear (hello to everyone who voted for beer!) …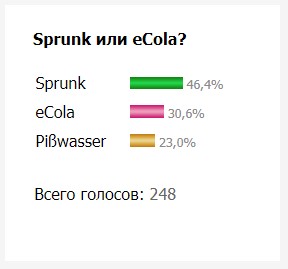 However, eCola fans outdrank their ideological opponents, making the favorite drink the winner in the clash of brands.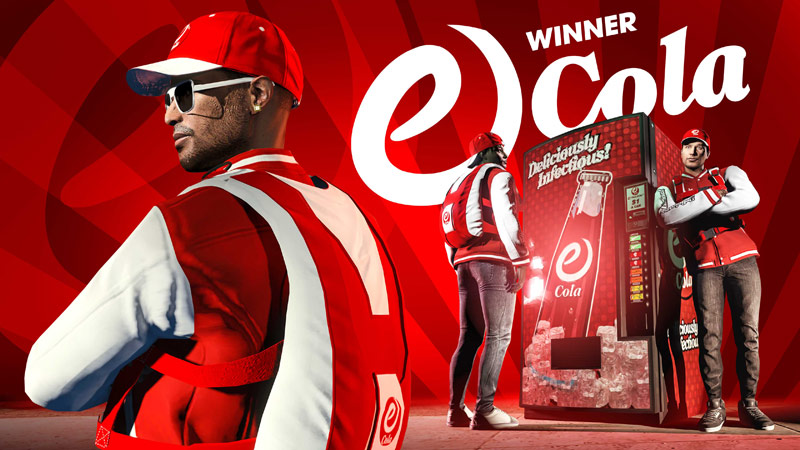 We have a hunch that the fact that Sprunk was added to section "Food" only recently. Players who frankly didn't care about voting replenished their health with what was on the list of snacks above – Cola, and thus could partially affect the final results.
In any case, everyone will receive a prize set. To try on a sponsored bomber jacket, go to the appropriate section in the wardrobe. In the "Headgear" among the "Baseball caps with a visor" is a cap that can be pulled forward or back with a visor. And in the weapons store, a branded backpack for a parachute is already waiting. All this is completely free. In addition, everyone will receive a bonus of 300 thousand GTA$, which will be credited to the account within 3 days.
Sprunk fans are urged not to be upset – green bomber jacket, cap and parachute backpack more will be available in the future.
 
Source: gta.com.ua