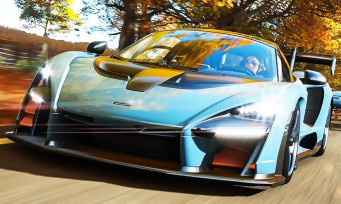 Microsoft has not cut all its cards for 2021. It seems logical, but
Jason Ronald nevertheless made a point of underlining it during an interview granted to Iron Lords Podcast. "The games coming out this year have not all been announced yet.", affirmed the partner director of program management. This statement echoes the rumors according to which two headlines still not revealed could land in 2021 on Xbox Series X and Xbox Series S. One of them would be Forza Horizon 5 ( Playground Games), given that the next Forza Motorsport (Turn 10) should not be released before the end of 2022.

As for the second game, Wolfenstein 3 is the one that comes back most often. It must be said that since the takeover of Bethesda Softworks, Microsoft has something to offer solid exclusivity to owners of its consoles. Even if it is not known where MachineGames is in the development of the game, a pleasant surprise cannot be ruled out. We take the opportunity to recall that, recently, Aaron Greenberg, the marketing boss of the Xbox branch, assured that no showcase would take place during the month of March, contrary to what many rumors suggest.