One of the more entertaining traditions surrounding the WWE 2K franchise is the rollout of the roster and the superstar ratings, and now both are starting to come in for the much anticipated WWE 2K22. Superstar ratings always generate a lot of discussions, especially if your favorite star's rating is lower than you feel it should be. Sometimes it's more about someone's rating being too high as well, especially in regards to fan-favorite factions. We're collecting all of the WWE 2K22 superstar ratings revealed so far right here in one easy-to-find place, and so far those reveals include Bobby Lashley, Bianca Belair, Drew McIntyre, and the nWo. You can check out all of the revealed ratings starting on the next slide.
So far the ratings are spread out pretty evenly between current superstars and legends, and most of the reveals are pretty high. That said, there will be plenty of discussion around Belair, who I feel comes in lower than she should be ratings-wise. We'll see how everyone else stacks up, as she is the only member of the women's division revealed so far.
You can check out the ratings on the next slide, and you can find all the details on the nWo 4-Life Edition below.
"The nWo 4-Life Edition will be available for $119.99 for PlayStation 4, PlayStation 5, Xbox One, Xbox Series X|S, and PC in digital format. Celebrating 25 years of the faction that turned the sports entertainment world on its head, in addition to the Standard Edition, and all bonus content included in the Deluxe Edition, the nWo 4-Life Edition comes with MyFACTION EVO Cards and alternate nWo attires for Hollywood Hogan, Scott Hall, Kevin Nash, and Syxx plus a playable Eric Bischoff character, WCW Souled Out 1997 and WCW Bash at the Beach 1996 arenas, and the nWo Wolfpac Championship. Players who pre-order the nWo 4-Life Edition before March 8, 2022, will also receive early access to the game three days ahead of launch"
What do you think of the ratings so far? Let us know in the comments or as always you can talk all things wrestling with me on Twitter @MattAguilarCB!
Bobby Lashley
DID WE HEAR Roster AND Ratings Reveal?! 😉

The Almighty @fightbobby is bringing the HURT to #WWE2K22! Wanna know his official rating? We'll let him tell you.

Start taking care of BUSINESS on March 11 when you pre-order #WWE2K22 today! pic.twitter.com/r4BCwf0zTt

— #WWE2K22 (@WWEgames) January 24, 2022
Rating: 91
First up is the rating for Bobby Lashley, who is a monster in the ring. During the announcement video he revealed he was hoping for a rating of 1000, though with the cap being 100, that was not going to be likely. The rating was revealed as 91, and while he wasn't thrilled, he was okay with it for now.
Drew McIntyre
Talk Less! Clay More! 🗡️ @DMcIntyreWWE is here to reveal his official rating. Pre-order today and wield the power of the Scottish Warrior in #WWE2K22! pic.twitter.com/PgUxWBeYFU

— #WWE2K22 (@WWEgames) January 25, 2022
Rating: 91
Drew McIntyre is up next, and after being asked quite a few times what his rating would be, he was pretty curious himself. He then revealed his rating as 91, the same as Lashley.
Kevin Nash (nWo)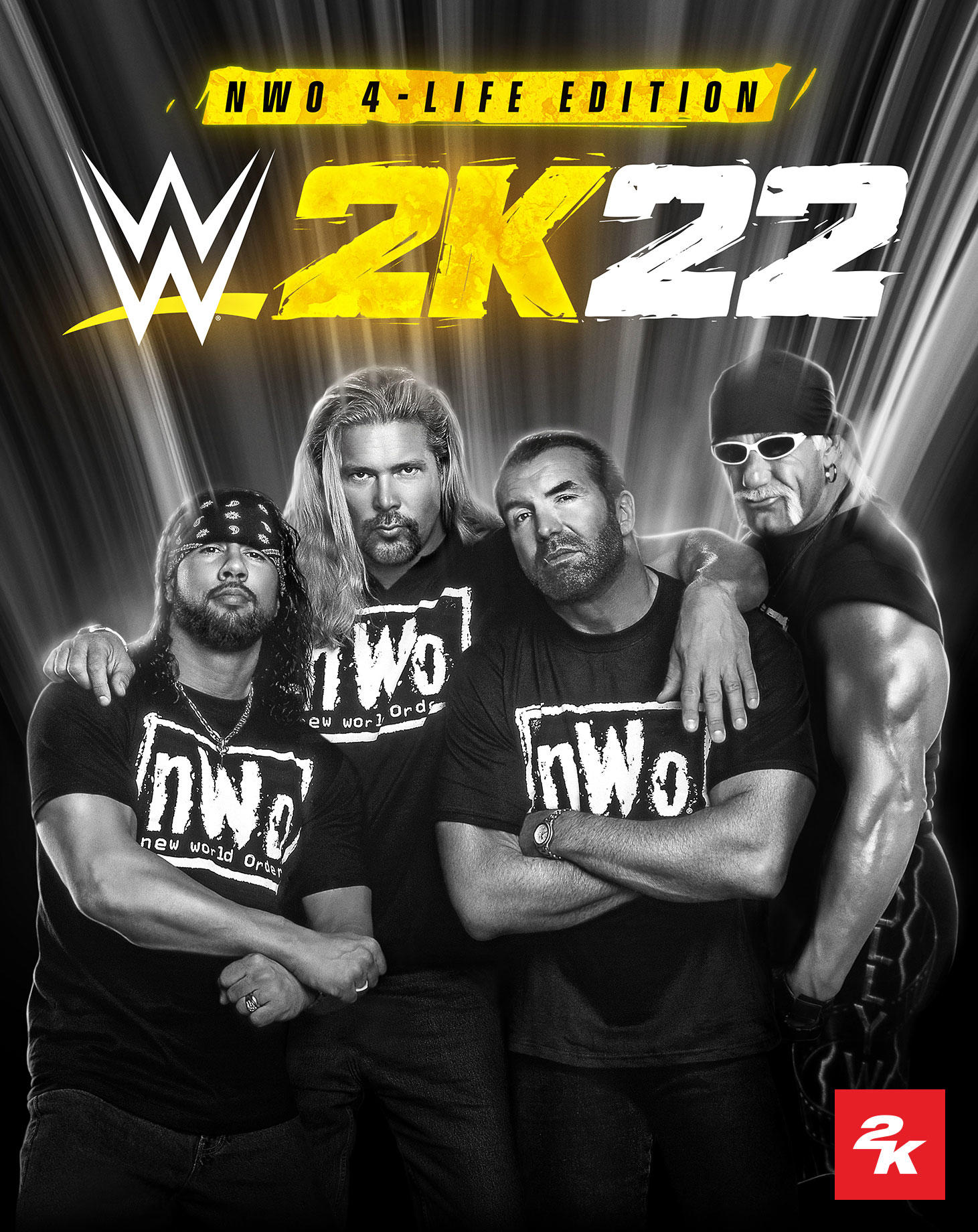 Rating: 90
Next up is the legends collective of the nWo, and first is the former Diesel Kevin Nash. Nash was always a powerhouse in the ring, and his rating reflects it, as he comes in right under Lashley and McIntyre at 90.
Hulk Hogan (nWo)

Rating: 92
Next we have Hollywood Hogan, aka Hulk Hogan, and as a legendary star in not just WWE but also professional wrestling, it makes sense that he comes in at 92.
Scott Hall (nWo)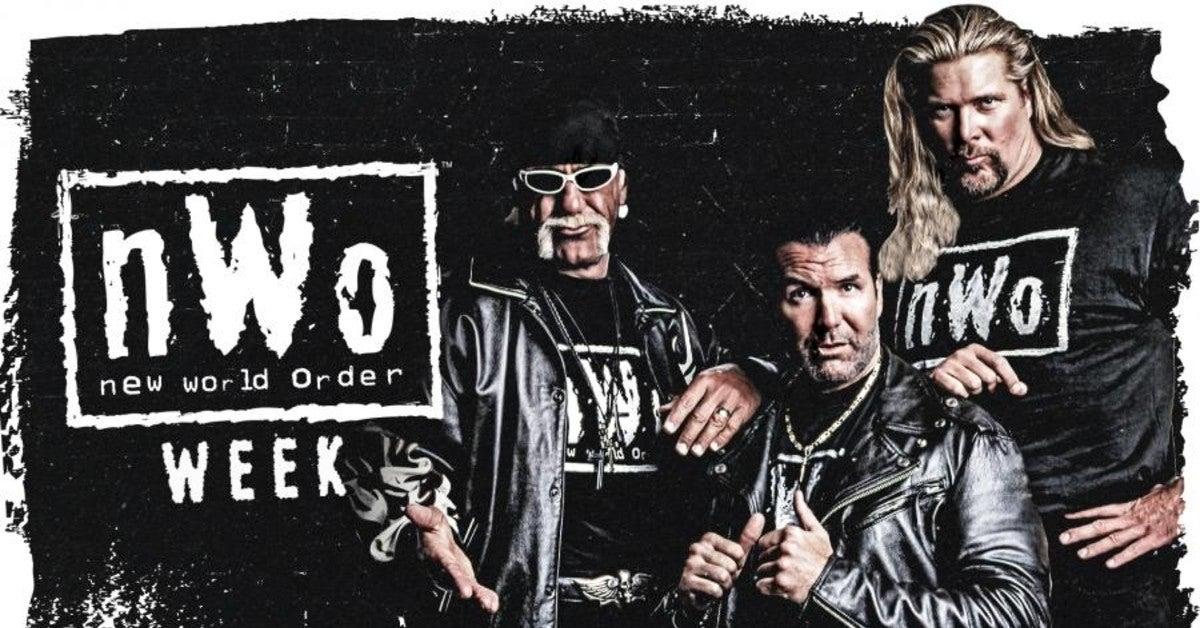 Rating: 90
Next we have the always entertaining Scott Hall, who teamed with Nash when they went to WCW and created the nWo and then again when they returned to WWE. Hall also has the same rating as Nash at 90.
Syxx (nWo)

Rating: 88
Rounding out the nWo in 2K22 is Syxx (aka X-Pac), and is sporting a higher rating as well, as 2K22 revealed he has a rating of 88.
Bianca Belair
✔️StrongEST
✔️FastEST
✔️ToughEST@BiancaBelairWWE reveals her rating in #WWE2K22 in this exclusive video!

Play as the E👏🏾S👏🏾T👏🏾 of @WWE in WWE2K22 and whip the competition on March 11! Pre-order Today! #ItHitsDifferent https://t.co/i2MT3Y3Jkm pic.twitter.com/7fBfSK79Sl

— #WWE2K22 (@WWEgames) January 26, 2022
Rating: 86
Bianca Belair is one of the biggest stars in WWE at the moment, and The EST was excited to reveal her rating in the above video. The rating is 86, and it's probably the only one so far that I disagree with most. Belair should have probably been at least 89 if not in the 90s, but let us know what you think of her rating and what you feel it should be in the comments!