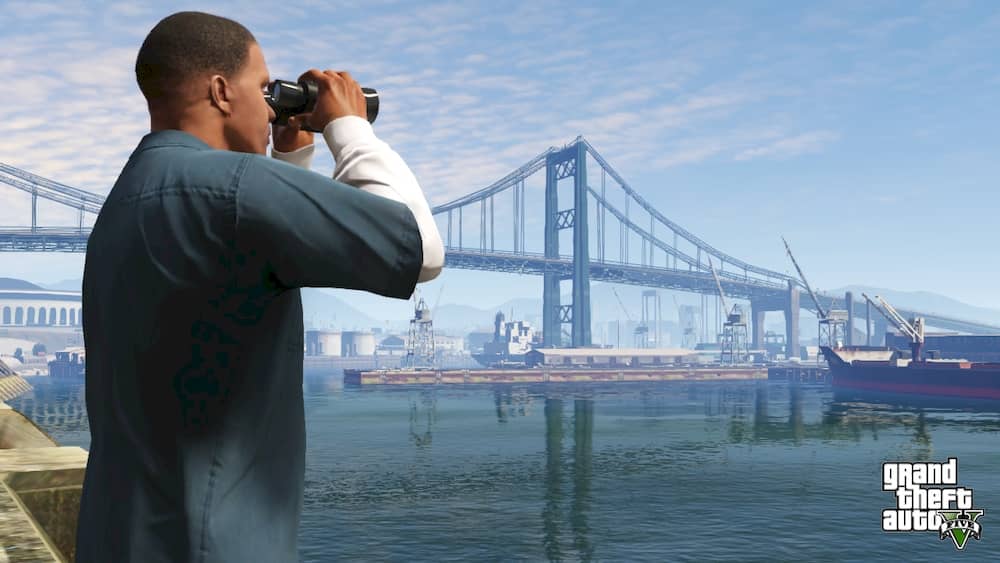 Last week, a rumor appeared on the Web about the postponement of the release of the re-release of Grand Theft Auto V: Expanded And Enhanced. Rockstar Games has experienced development difficulties.
rockstar games last time shared information about the re-release of GTA V in September 2021. Since then, the developers have remained silent.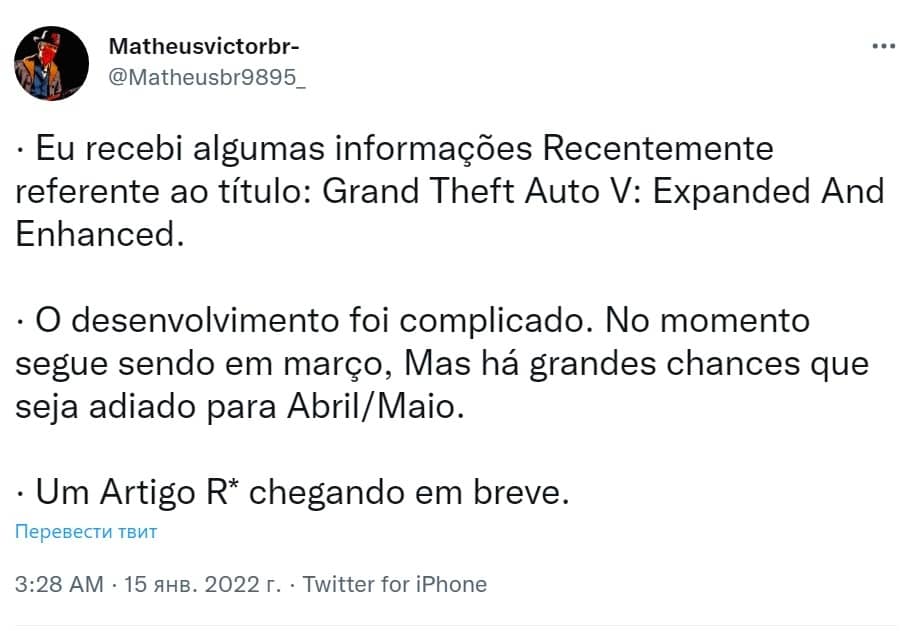 And on Saturday, a certain Twitter user Matheusvictorbr- issued a couple of curious messages that relate to the postponement of the re-release gta 5 for two whole months.
"From our sources, we recently received information about Grand Theft Auto V: Expanded And Enhanced. The development was difficult. At the moment, the release of the game is scheduled for March, but there are high chances that the release will be postponed to April-May. Press release to appear on Rockstar website [о переносе, прим. автора]. I hope the developers can handle the delay. Let's follow this!"
I think this is another loud statement from fictitious "sources". Perhaps Matheusvictorbr- (a long time fan of the Grand Theft Auto series) decided to draw attention to the prolonged silence of Rockstar Games. The guy's comments caused a bit of activity in the GTA community – maybe this will spur the developers to share new information?
As usual, such messages should be taken with skepticism – sometimes people want to get "15 minutes of fame."
Grand Theft Auto V: Expanded And Enhanced is scheduled to officially release in March 2022. Although no one is immune from the postponement of the release – it's so fashionable in the modern world of the gaming industry.
Source: gta.com.ua