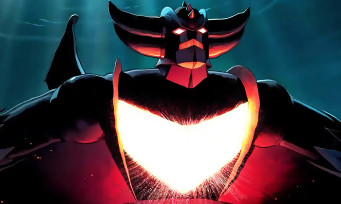 2020 was to be his 45th birthday, but the COVID-19 epidemic has decided otherwise. A year later, Goldorak can finally make his comeback on the front of the stage, with a whole generation of children who have become adults today and who are ready to welcome the robot imagined by Go Naigai with a guard of honor. If in the video game, an adaptation is planned on the side of Microids (for an output not yet communicated), on the side of the comic book, it's been 5 years that we work in the greatest secrets. A project that was born from a meeting between a publisher and several authors at the Angoulême Comic Strip Festival and which will finally come to life in a few days, on October 15th. This comic, conceived as a one-shot of 167 pages, is the official continuation of the adventures of Actarus, the prince of Euphor.
If Goldorak is acclaimed in France and touches on childhood, it should be noted that the work of Go Nagai was a failure in Japan, his country of origin. His real name UFO Robot Grendizer, Goldorak was indeed shunned by the Japanese public, who preferred the other avant-garde series, Mazinger Z, a series unknown in France. Several reasons are given for this failure: for author Go Nagai, the public had grown tired of robot stories, preferring new science fiction, with the arrival of Star Trek and Star Wars from the United States. United. For others, if Grendizer did not have the expected success, it is because the audience of Mazinger Z did not appreciate that the character of Alcor (who was the hero of Mazinger Z) was relegated to the role. of simple sidekick (often annoying and unbearable besides) in Grendizer / Grendizer. But whatever, in France and in certain European countries like Italy, Goldorak is an immediate success, which is still felt 46 years later. Know besides that if Grendizer was renamed in Goldorak in France, it is thanks to Jacques Canestrier, then commercial director of the production house, who invented the term, which is a beautiful mixture between the "Gold" of James Bond Goldfinger, and "Rak" which refers to Mandrake the magician.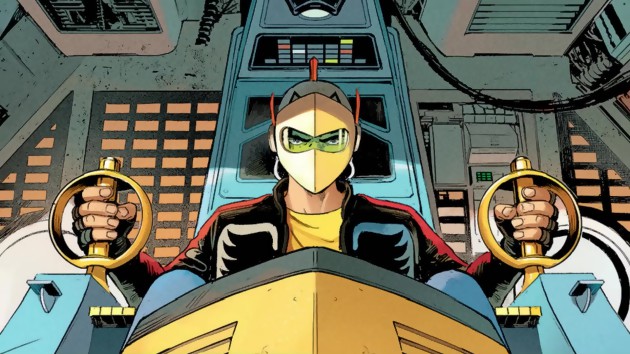 It was in 2016, in the middle of the Angoulême festival that the editor of Kana editions explained to screenwriter Xavier Dorison (Le Troisième Testament, Thorgal) that it was possible to present a comic book project in Japan and at Go Nagai. Very quickly, he surrounded himself with fellow artists Denis Bajram, Brice Cossu, Alexis Sentenac and Yoann Guillo, veterans of Franco-Belgian comics. During the press conference of October 11, 2021, we learned that Japan has given its "go" for France to work on a follow-up to Grendizer in just 15 days, to the point even that at Kana, we are surprised to such enthusiasm from Dynamic Planing, Go Nagai's company. On the other hand, it will take a year of negotiations to put in place the contract thereafter.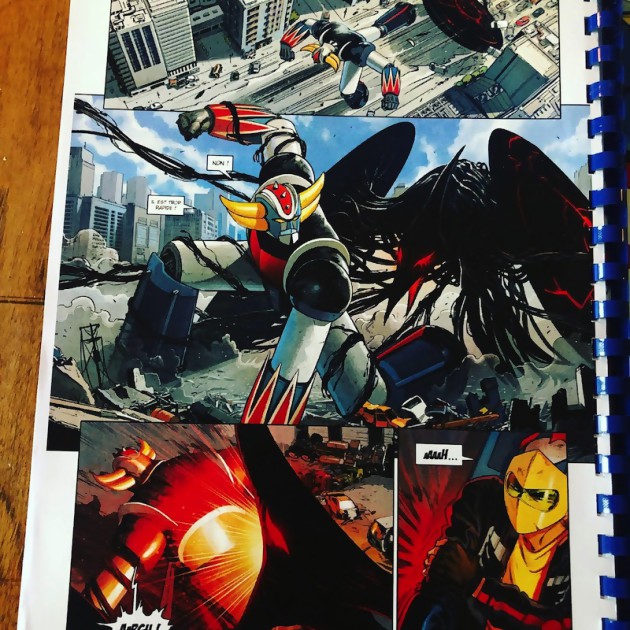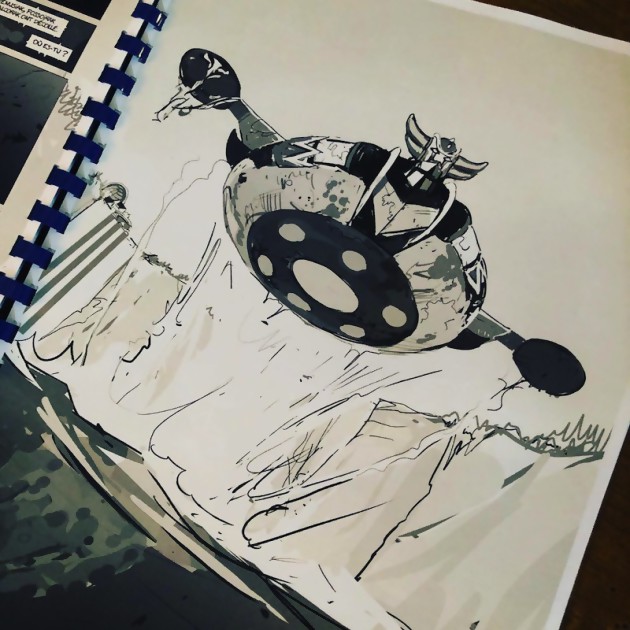 On October 15, Actarus, who appears bearded in the comics, will find his giant robot, buried in the depths of the sea to face a new alien threat. The authors wanted to portray a modern, more modern story, with vulnerable characters, as was already the case in the 1970s. In an interviewee given to Le Figaro, Bajram explains "that we must not forget that Actarus is a refugee from Euphor. He is an uprooted being, he remains an illegal alien on earth. This theme of migration runs through the whole album … " Strong and current themes which prove that Goldorak is not only an icon of pop-culture, but is also a work capable of dealing with societal subjects. That said, this comic will also be the opportunity to find the most beautiful punchlines of the series, with Fulguropoing, Astero-ache, and Cornofulgur which still resonates in our heads as if it were yesterday. This is also the case, and if you ever want to go back to 1978, the year the cartoon was broadcast on Antenne 2, in the Récré A2 program, already led by Dorothée, you can go to the exhibition located at Paris at the Maison de la Culture du Japon, or go to La Poste to buy the sheet of 2 stamps (3 €) in the colors of the most beloved robot in France.
Goldorak, by Xavier Dorison, Denis Bajram, Brice Cossu, Alexis Sentenac and Yoann Guillo, after Gô Nagai, 168 pages published by Kana éditions, in the Classics range. it is sold € 24.90. The collector's edition, priced at € 45, has been out of stock since pre-orders opened a few months ago.