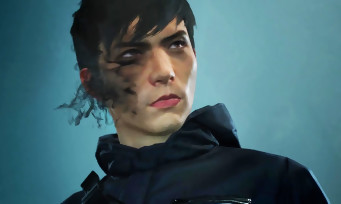 Released on March 22, 2022,
Ghostwire Tokyo was rather well received by the specialized press and gamers who respectively gave it a score of 77% in its PC version (8.8/10 for the user score) and 75% on PS5 (86/10 for the user score). players). A nice success of esteem which does not necessarily translate into commercial success, and to date, the game's sales figures remain unknown. However, on the side of the artists, and the developers, the desire to make a sequel is very present. Kenji Kimura, game director of the game, said during a interview with IGN Japan that he was very motivated to go on a sequel, but also to work on DLC.

I think when things calm down a bit more and I've calmed down a bit, I'll have some ideas for DLCs and sequels, and I want to do them. Nothing has been decided yet, so I can't tell you anything more.
Such statements in the press presumably mean that no additional content is planned for this single-player title yet, while following a game is something that is often scheduled by publishers and development studios. Should we see a desire to put pressure on Bethesda Softworks so that the players and the community react? Is this a subtle way to take the temperature? Still, Ghostwire Tokyo is a game that thinks outside the box and this risk-taking deserves to be highlighted. In the meantime, many other players are hoping for a release on Xbox consoles, especially since Bethesda was acquired by Microsoft recently and a later release in the Xbox Game Pass is not impossible. Wait and see as they say.