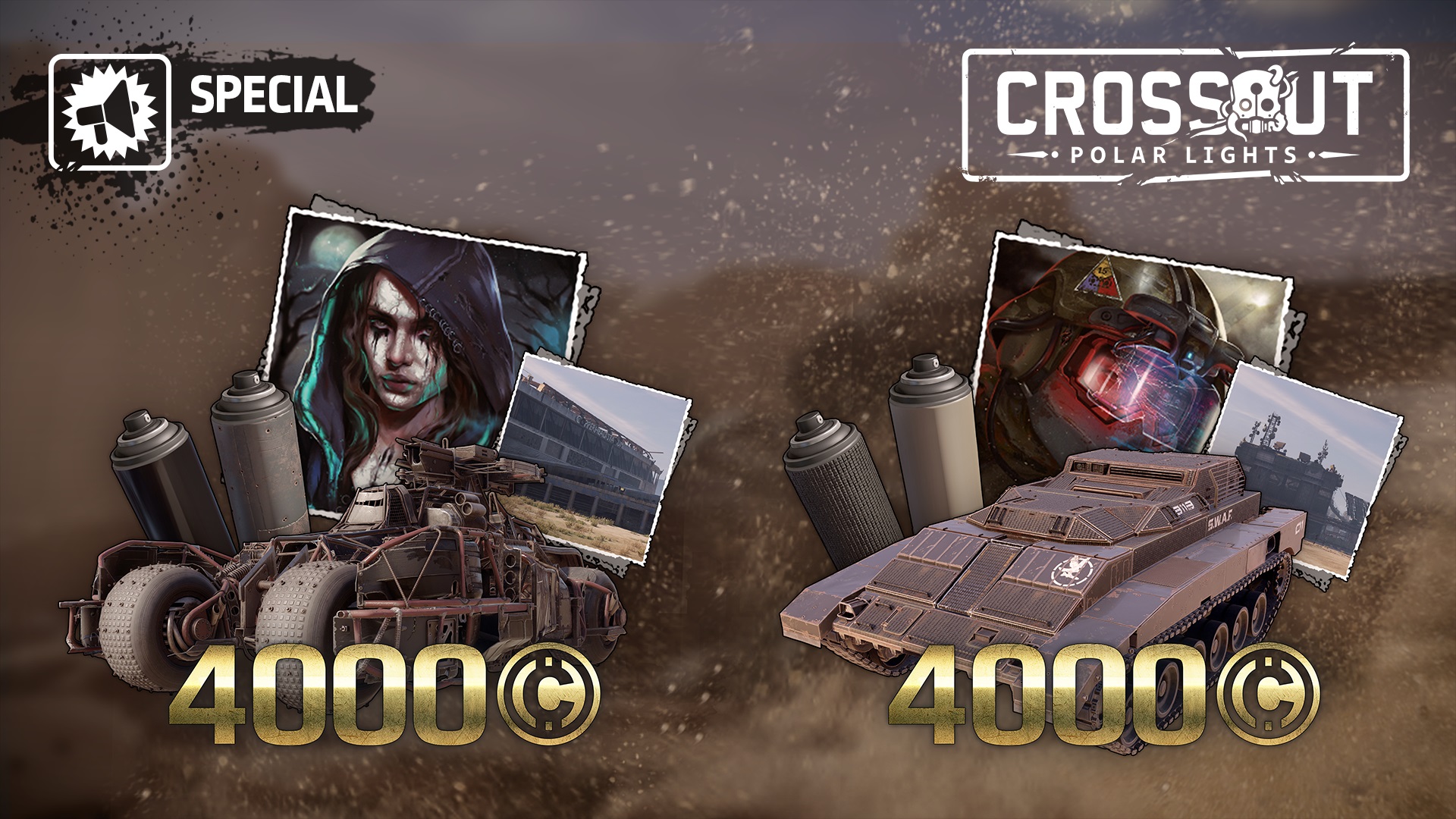 This week, the deluxe editions of the "Eater of souls" and "Bravo-6" packs are returning to the in-game store! Each of the cars has its own unique movement parts. Each of the packs gives you access to a large amount of coins and a unique garage. The choice is yours!
Attention! The offer is valid from March 7, 12:00 GMT, until March 12, 23:59 GMT.
The packs can be purchased with crosscrowns on all platforms. Even if you have previously purchased the pack on your platform's store, you can re-acquire it for crosscrowns. In this case, you will receive all items that can be issued again. When purchasing any of these packs with crosscrowns, the player receives 3 days of premium subscription as a bonus.