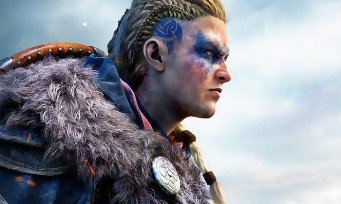 We do not know what will give the next Assassin's Creed, but in less than a year, Ubisoft Montreal will have lost two pillars of the series. Indeed, after the dismissal of Ashraf Ismail (the creative director of the episodes Black Flag and Origins) in 2020, the Canadian studio is now recording the departure of Darby McDevitt. This is indeed what the guy announces on Twitter, explaining that he made the choice to "
embark on a new adventure
For the record, Alexandre Amancio, the founder of Reflector Entertainment, was the creative director of Assassin's Creed Revelations. Maybe Darby McDevitt has the same kind of project.
Today is my last day at Ubisoft Montreal!

After a decade of working with brilliant people, creating stories & characters for an incredible series, & interacting with our wonderful fans, I have decided to set forth on a new adventure …

1/2 pic.twitter.com/mhV4UntJ6m

– Darby McDevitt (@DarbyMcDevitt) March 26, 2021
While waiting to discover his next destination, remember that it is to him that we owe the scripts of Revelations, Black Flag, Unity, Origins and Valhalla. It is not just anyone therefore, and we are already curious to know the identity of his successor, knowing that until now, Ubisoft Montreal had never found itself without a net. Indeed, Corey May – who had taken care of the writing of the very first Assassin's Creed and the following chapters – had left the house in 2015, which had not been embarrassing in the sense that Darby McDevitt had already got a foothold in the series with Revelations (2011).
After, if the rumors are true, Ubisoft Montreal should have time to turn around since the next Assassin's Creed would be in development at Ubisoft, and would not be released before 2022.