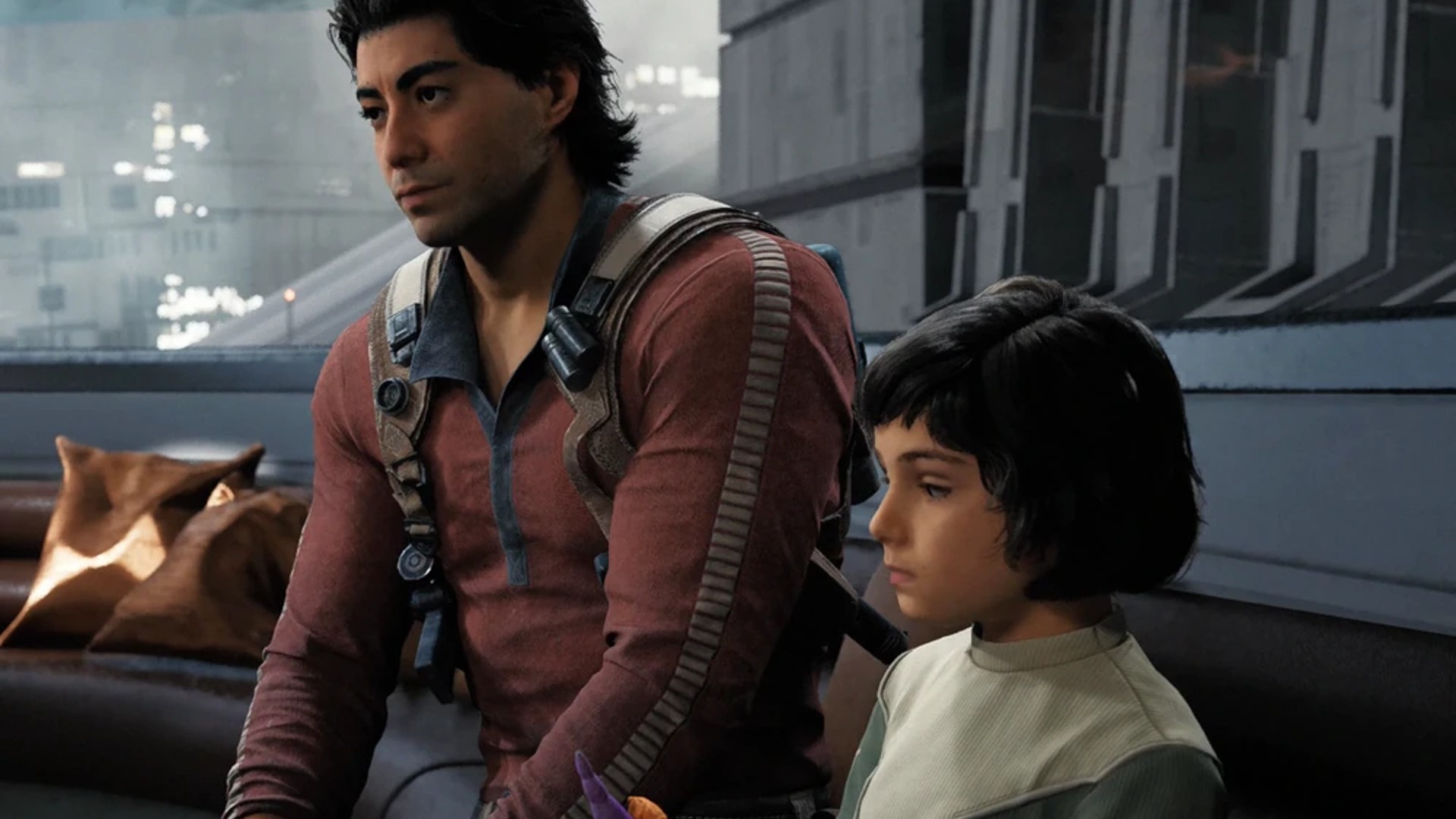 (Image credit history: EA)
Star Wars Jedi: Survivor has numerous wonderful minutes in between Kata and also Bode that we'll never ever see.
As disclosed by Noshir Dalal, a mo-cap star on Star Wars Jedi: Survivor, there's numerous minutes in between his personality, Bode Akuna, and also his child Kata that we'll never ever view as they occur simply off-screen. Thankfully, Dalal has actually disclosed a few of these minutes on Twitter, and also it's made both's partnership much more heartfelt. 
"In the scene where Cal meets Kata, she asks Bode, 'Papa, what's going on?'", Dalal's initial tweet in the string checks out. "If you watch Bode's right hand, it sort of fidgets as [he] moves to comfort her," the star proceeds, prior to sharing extra behind the curtain facts. Talking concerning other Jedi Survivor star, Tajinae Turner, that plays Kata, Dalal includes: "Before we ran the scene, @TajinaeTurner sat and talked about their life on the run."
The Bode star proceeds: "I felt that one of the hard truths Bode had to teach Kata is that adults lie and that she was going to see her father lie a lot." Dalal after that exposes that in the scene pointed out over, Bode typically interacts with Kata without claiming anything, with making use of hand indications and also refined signals. 
"It's hidden from camera, but later when Bode kneels down to help Kata with her pack, he traces an arrow on her thigh, to let her know they're about to move for the door," the string proceeds, "They check in… and Bode launches the table." 
Speaking once again concerning Kata's mo-cap entertainer, Dalal includes: "We didn't have much time to work together, and we don't share a lot of dialogue, but it was super important to both of us that there be a connection that goes beyond words for the two of them."
In various other Jedi Survivor information, Star Wars Jedi Survivor finally fixes Performance Mode and PC stuttering.
Source: gamesradar.com