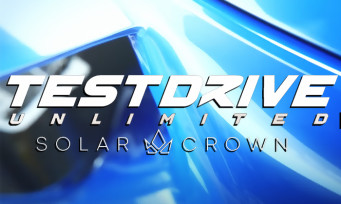 Announced in July 2020
,
Test Drive Unlimited: Solar Crown
returns to the forefront of the viéoludique scene through a trailer generously offered by Nacon. Unfortunately, the sequence in question does not allow any phase of the gameplay to escape, the publisher taking the time to specify the platforms that will host the racing game of
KT Racing. Unsurprisingly, then, whoever tries to shade Forza Horizon (among others) will be released on Xbox Series X, Xbox Series S, PS4, PS5, Xbox One, PC and Nintendo Switch.

It is also specified that renowned manufacturers will be present (Ferrari, Lamborghini, Porsche, Koenigsegg, Apollo, Dodge and Bugatti), knowing that today's video highlights the Aston Martin DB11 and the Range Rover Sport SVR. As for the customization, it will concern the cars as well as our avatar, just to be connected with the luxurious atmosphere of this episode. Finally, we are warned that more information about the game will be communicated in July. Maybe then we'll get some gameplay as well as a release date.