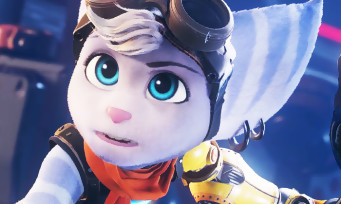 During the last gameplay trailer released this week, Ratchet & Clank Rift Apart allowed themselves to more fully present Rivet, the second playable character who will be none other than a lombax from an alternate world.
At a specific moment in the trailer, around 44 seconds, she can be seen hitting a purple crystal transporting her to another location in just one second.
: a particularly fast loading time well noticed by Internet users, obviously made possible thanks to the SSD of the PlayStation 5.
Imagine that Insomniac Games is working precisely on it, to the point of optimizing it as much as possible: thus, when a forumer is impressed by this striking duration, a developer of the Californian studio answers him that "the loading times will be still a little faster than that" in the final version of the game, scheduled for June 11 on PS5. In other words, it will take less than a second to load entire environments, promising vivid transitions without downtime. Undoubtedly one of the "game changers" of this generation, without a doubt.