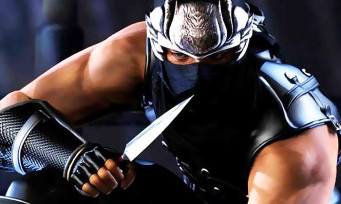 Expected for June 10,
Ninja Gaiden: Master Collection offers a new video that could not be more brutal. Covered in blood, the sequence presents the characters that we can play in this compilation, namely Ayane, Momiji, Rachel, Kasumi, and the eternal Ryû Hayabusa. For those who are not yet aware, we remind that Ninja Gaiden: Master Collection will include Ninja Gaiden Sigma, Ninja Gaiden Sigma 2 and Ninja Gaiden 3: Razor's Edge as well as their respective DLC.

Last month, we learned of the existence of a Deluxe edition (which will feature the soundtrack of the game and a digital artbook), and the possibility of enjoying each episode in 4K 60fps on Xbox One X. Finally, let's not forget to point out that Ninja Gaiden: Master Collection is also coming to PS4, Nintendo Switch and PC.