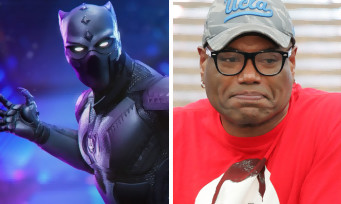 Made famous for his role as Teal'c in the Stargate SG-1 series, Christopher Judge has risen to the rank of supreme god since he took on the role of Kratos in the GOD OF WAR reboot in 2018. It must be said that the American actor has given the character a crazy charisma, with your specific voice. The comedian, now hyper bankable in the video game, has just completed a series of dubbing for the game Marvel's Avengers, since it is he who lent his voice to the character of Black Panther in the next upcoming DLC. It was during an interview with Entertainment that the actor made these revelations, explaining that he had initially refused the proposal of Square Enix and Crystal Dynamics, because of the liabilities of the character and the actor who played him in the cinema, namely Chadwick Boseman.
I immediately refused. To be honest, I was afraid to be compared to the admirable work of Chadwick Boseman. The only way for me not to take my head was to avoid imitating the voice [de Chadwick Boseman, ndlr], but to let go of my simple performance. I put all my heart into it and hope people like it.
To support him in his task, Christopher Judge was able to count on the invaluable help of Beth McGuire, consultant on the MCU film, but also a voice coach, since it was she who taught the actor to master the accent. wakandian. The release of the DLC "Black Panther" is still expected for next month, in August, and will have the mission to restore interest to a game which is in net loss of speed.