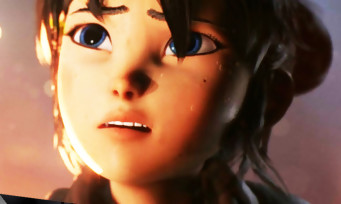 Announced in June 2020 during the showcase dedicated to the PS5,
Kena: Bridge of Spirits couldn't help but tease us with a new trailer. The opportunity to discover not only new places, but also characters that the player will encounter during their journey. But the most important thing is obviously its release date set for August 24 on PS4, PS5 and PC (Epic Games Store), knowing that the game was originally due to land last year before being postponed. .

We take the opportunity to clarify that Kena: Bridge of Spirits is available for pre-order. In addition to enjoying early access, those who reserve their copy will receive a pack of party hats. Convenient for locate the Rots that are hiding in the different environments.

In addition, the game will be available in two editions: the standard (€ 39.99) and the digital Deluxe (€ 49.99). Note that all editions provide access to the digital PS4 version and the digital PS5 version of the game, and that theThe Digital Deluxe Edition includes the in-game soundtrack, a unique Silver Staff for Kena, and a Gold Skin for the Rots.