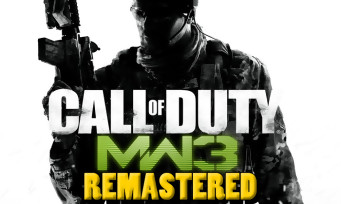 This is information that would not be very surprising. After releasing a retouched version of the first and legendary Call of Duty Modern Warfare in 2016, Activision laid last year the remaster of its cult sequel (which you can find
our test here
): according to insider MW2 OG, former ambassador of the American publisher,
Modern Warfare 3 Remastered is also reportedly planned. Better yet, it would be released this year in the same form as its predecessor, that is, including only the single-player campaign without the multiplayer.
According to the user, Modern Warfare 3 Remastered was due to arrive in the second quarter of 2021 with a one-month PlayStation exclusive. If the deal with Sony still seems relevant, according to him, the window set by the firm could have changed, MW2 OG confirming all the same that the title would arrive well this year.
In fact, nothing surprising in his words: in April 2020, a YouTuber known for his many leaks already claimed that Modern Warfare 3 Remastered was already ready for use, even considering an imminent release then at the time. A real open secret? Maybe.