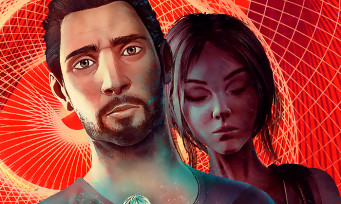 Among the Microids games that will be released this year, in addition to all the others,
Alfred Hitchcock Vertigo should delight fans of adventure games. Developed by Pendulo Studios, to whom we owe the Runaway series, the very good Yesterday Origins and the recent Blacksad, the game is of course inspired by the film of the genius of cinema, but also addresses themes around therapy and at The House of Doctor Edwardes. But in this second book of developers, subtitled in French, it is the music that is at the heart of the explanations, knowing that the composer is none other than
Juan Miguel Martin, composer who notably worked on the previous productions of Pendulo Studios. He explains to us that he was inspired in particular by the work of Bernard Herrmann, a famous cinema composer who collaborated with Alfred Hitchcock on 8 of his flagship films including "Vertigo" ("Cold Sweat") in 1956, "La Mort aux trousses" in 1957, "Psychosis" in 1960 and "The Birds" in 1963 but also other films by renowned directors such as Citizen Kane by Orson Welles in 1941 and Taxi Driver by Martin Scorsese in 1976.
The release of Alfred Hitchcock Vertigo is scheduled for December 16, 2021 on PC and running in 2022 on the rest of the platforms.