It's no secret that The Last of Us had to be adapted to the Seventh Art through a real film and not a series as is currently the case with HBO. If we've never had the chance to find out what this feature film might have looked like, Neil Druckmann, director and co-writer of The Last of Us Part. II, has just given some details through his recent participation in the Script Apart podcast.
Among other things, the subject of cancellation is fully addressed for reasons … of ideals.
When I was working on this film adaptation, the thinking and script I received was like, "How do you make it more spectacular? How do you make the action scenes more spectacular?" It didn't fit with The Last of Us and I think that's why the movie ultimately didn't happen.

A radically different vision from that of Naughty Dog? Certainly.
Our approach for The Last of Us was to make the film an independent film. To consider this project as if we were the team of an independent film, with its specific way of filming and the impression of intimacy and modest scale that such films convey.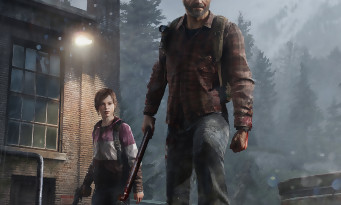 As Druckmann indicates just after, this particularly narrative aspect will be precisely the one adopted for the HBO series, whose directors have just been unveiled. As for the pure and hard action, the developer specifies that it is above all a dressing to punctuate the words of a video game. Given the completely different medium – in this case, the cinema and more precisely a TV series – this action can then be reduced in favor of the atmosphere and the writing. We can only agree too well, especially for a cerebral work like The Last Of Us.
Remember that the HBO series will begin filming this summer: Joel will be played by Pedro Pascal, Ellie by Bella Ramsey and Tommy by Gabriel Luna. The whole will be produced in part by the authors of the excellent Chernobyl series: many lights are green, therefore. There's just.