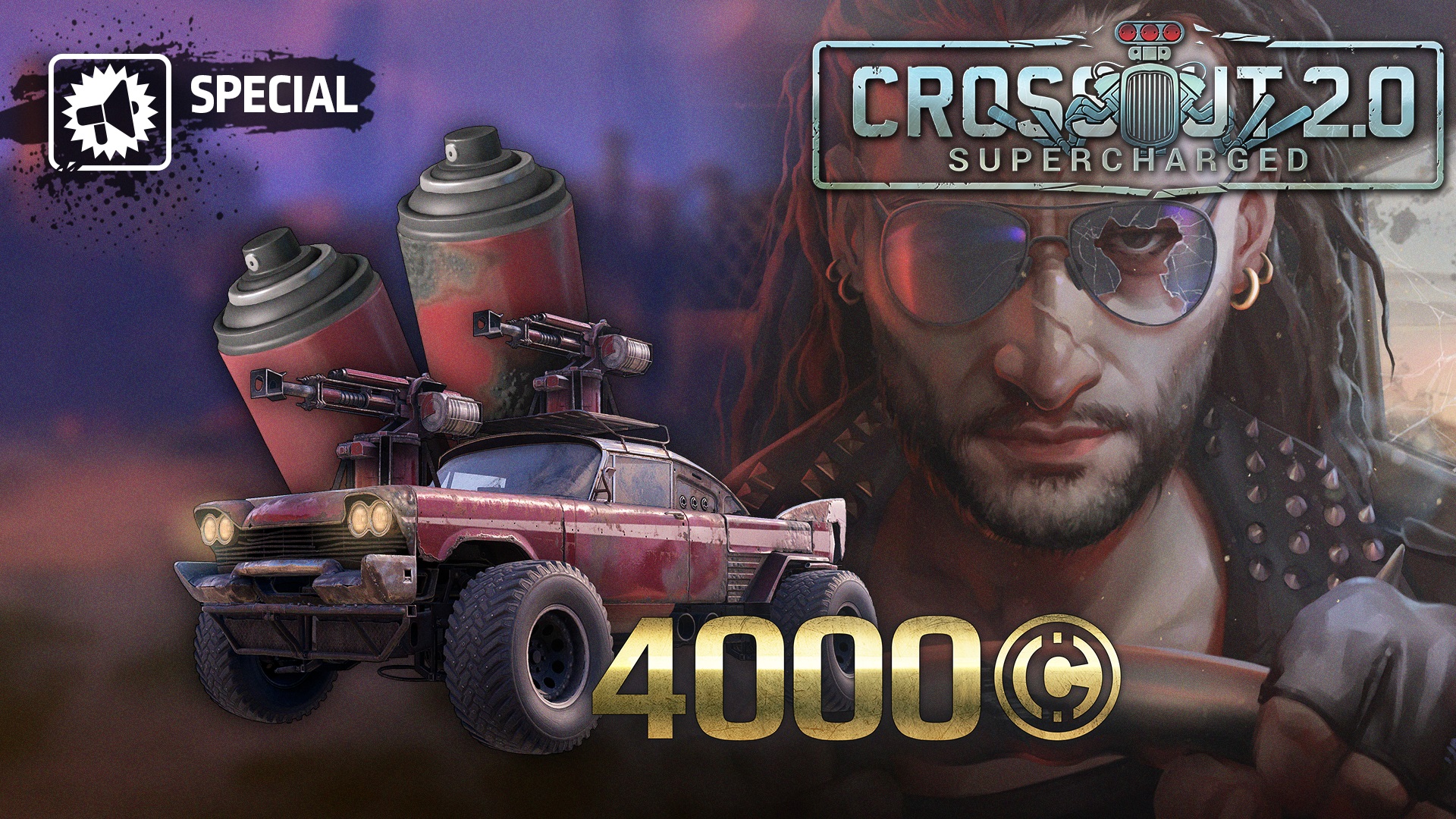 Hello, survivors!
This week we offer you a deluxe edition of the "Catalina" pack with the cabin favoured by many survivors, signal jammer "Daze" and unique cosmetic items. Hurry up and get your own "Furia", because the discounted promotion will be active only until the end of this week!
Please note: the offer is valid from 12:00 GMT on January 16, until 23:59 GMT on January 22!
The pack can be purchased with crosscrowns. Even if you have previously purchased the pack on your platform's store, you can re-acquire it for crosscrowns. In this case, you will receive all items that can be issued again. When purchasing the pack for crosscrowns, each player receives 3 days of premium subscription as a gift.
Catalina (Deluxe edition)
Armoured car: "Furia";
Epic cabin: "Catalina";
Epic module: signal jammer "Daze";
Character portrait: "Jonathan";
Paint cans: "Burn injury" and "Lipstick";
Unique decor: "Tailfin" (2 pcs.);
Unique hologram: "Retribution fire";
A set of stickers;
Background and logo for profile customization;
Early access to structural parts of the armoured car;
Maximum number of parts increased to 40.
4000 in-game coins.
No one in the Engineers camp believed Jones that his car came to life and took out the raiders on its own. Most likely the armoured car was stolen by some maniac, who then destroyed those bandits. But the main thing is that the car is still seen in the Valley. And "Furia" is usually the last thing that the gaping survivors get to see at all.