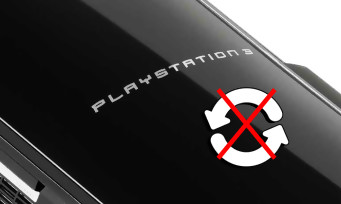 It is a blow for many players, now inevitable: yes, the PlayStation Store will close its doors on PS3, making it inaccessible to purchase many titles that will simply disappear from commerce forever. If it's possible
find a list of these games here
– you can still buy and download them before it's too late, so hurry! – this is another that is talking about her today:
Can you imagine that the imminent closure of the PS Store is already preventing the downloading of updates for certain softs, leaving them in version 1.00.
In other words, If you have deleted the files from your hard drive and want to relaunch the title in a burst of nostalgia, you will have to restart with the original version, without access to online functions, corrections or the many additions of certain updates. Very clearly, when you see a Gran Turismo 5 in the following list, it hurts a bit … but that's life and you'll have to accept it.
PLAYING PS3 GAMES THAT CANNOT BE UPDATED ANYMORE
Battlefield 4 (digital version)
Dead Nation (digital version)
Gran Turismo 5 (physical version)
JoJo's Bizarre Adventure: All Star Battle (physical version)
Journey (digital version)
LEGO Star Wars: The Complete Saga (physical version)
LittleBigPlanet: Game of the Year Edition (physical version)
Mahjong Tales: Ancient Wisdom (digital version)
Marvel Ultimate Alliance 2 (physical version)
Need for Speed: Shift (physical version)
Payday 2 (digital version)
Smash Cars! (digital version)
SOCOM: Special Forces (digital version)
SoulCalibur IV (physical version)
Top Spin 3 (physical version)
Twisted Metal (physical version)
White Knight Chronicles International Edition (physical version)
As a reminder, the PlayStation Store will be closed on July 2 for PS3 and August 27 for the PlayStation Vita.