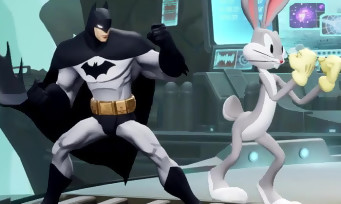 The info had been growing for a month now
: Warner Bros Games was preparing a fighting game in the same vein as Nintendo's Super Smash Bros. Responding to the name of MultiVersus, it was said that he would bring together a whole range of characters from the licenses of the American firm. End of rumors and leaks, Warner has just formalized the game through a well-rounded press release and a presentation video in which Tony Hyunh, game director on the game but also co-founder of the Player First Games studio, presents his game. The particularity of this title is that it will allow you to embody an eclectic roster, ranging from Batman to Gandalf, while passing by Bugs Bunny, Harley Quinn, Sammy (Scooby-Doo), Superman, Wonder Woman, Arya Stark (Game of Thrones), Tom and Jerry, Jake the Dog and Finn the human (Adventure Time), Steven Universe and Garnet (Steven Universe).
Each of these fighters has his palette of movements and attacks to be able to fight in closed arenas where you can be ejected at any time. Of course, we will find emblematic levels inspired by the universes of each license, not to mention plenty of game modes to have fun together. We already know that there will be 1v1, 2v2, and a free-for-all mode with 4 players where only one fighter can emerge victorious. MultiVersus is slated for global release in 2022 on PS5, PS4, Xbox Series X | S, Xbox One, and PC with cross-play support. Pre-registration for the next tests is available now on MultiVersus.com.