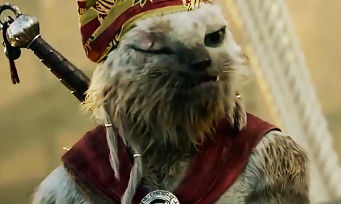 Directed by Paul WS Anderson, the man behind the Resident Evil adaptations, the Monster Hunter movie begins to seriously accentuate its communication after months and months of teasing. Besides,
the first trailer
broadcast set the tone – also reassured some skeptics, but not all – and showed Milla Jovovich and Tony Jaa in the middle of a desert hunt. But because China is now a key market, and Tencent Pictures is involved in the project, a brand new trailer for the Asian country has just been released. This one has a more fun, light and offbeat tone, not hesitating to bet on humor and action for the general public: we also see some well-known beings from the saga …
Note that the feature film will be released very soon in China, December 4, 2020: we imagine that the first reviews should therefore soon fall.