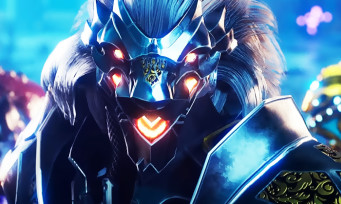 Godfall has a special status since it was the very first game officially announced on PS5: it is also an exclusive (on console, the game also being released on PC) which will integrate the line-up of the famous white monolith in last november. Several months after its arrival, the slasher-looter designed by Counterplay Games could finally make a small infidelity to the next-gen machine …
but not to Sony since, according to the PEGI classification body, a PlayStation version would indeed be in the pipeline.
A way for the action game to reach an even larger audience, hoping that the technique is honorable on the now old-school beast of the Japanese giant. For the moment, no statement from Gearbox, which is the publisher of the software, is not to be declared but given the very official nature of the PEGI, we imagine that it will not be long. Could this current / old-gen version make you crack?
As a reminder, you can find our test of the PS5 edition at this address.