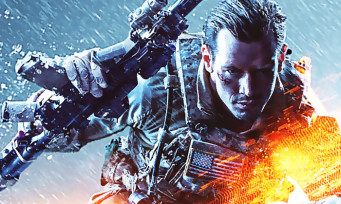 Three years after the release of Battlefield V and its World War II atmosphere, Battlefield 6 is inevitably highly anticipated, especially since we are finally expecting a return to modern conflicts. The good news is that the vibe might even be even more modern than expected, given the latest rumors that have surfaced on Reddit. A long post indeed brings together a lot of information that was exchanged on the Discord server of Tom Henderson, an insider always very well informed when it comes to the franchise of DICE. We learn that the title of Battlefield 6 would in fact be "Battlefield 2042", exactly 100 years after the game that created the series: Battlefield 1942, and 100 years before the most futuristic game of the license: Battlefield 2142.
Better, Electronic Arts would have already planned a beta which would take place this month, and the terms of which will be revealed during the official presentation event of the game on June 9th. The post goes on to say that 64 vs 64 matches will be at the heart of the gameplay, with the largest maps ever seen in a Battlefield. Better still, the return of the Levolution system from Battlefield 4 and the random weather phenomena seem to have been recorded.
The game is also expected to include new gameplay mechanics described as "professional". This will allow squads of players to have one specialist per class, with unique gadgets and abilities. The example cited is that of the medic, who will have darts to heal his allies. Squads will also be able to call up vehicles like quads, while players will be able to carry several accessories for their weapons, and thus replace a red dot sight with a scope if the need arises. Better still, the game should even include a lot of trendy gadgets, including wingsuits, grappling hooks, and it will even be possible to create your own ziplines.
For the good mouth, we give you below the video of what is described as a trailer for Battlefield 6, and which was found on the web a few days ago.