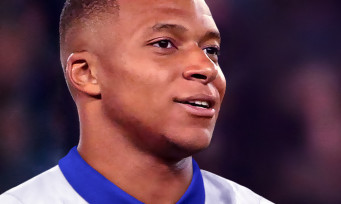 If we already knew that FIFA 21 would be released on December 4 on PS5, Xbox Series X and Xbox Series S, Electronic Arts had not yet communicated on the improvements thought for this next-gen version. It is now done, since the American publisher has sent us an official press release in which the alterations made by the developers are detailed. First of all, "
Field cameras and sounds […] have been reimagined […] including the all-new EA SPORTS GameCam, inspired by the very best broadcasts of football matches, and LiveLight Rendering, a lighting system that improves every aspect of the experience on the pitch. Thousands of live chants have been captured exclusively for top competitions including the Premier League, La Liga and Bundesliga to deliver the EA SPORTS Atmospheric Audio experience never before seen in sports video games.
"
Visually, we are promised "better definition of players 'physique, including muscle contraction after strikes or some of the players' hair, combined with a dynamic lighting effect that helps emphasize player faces and jerseys for a level increased realism. New pre-match cutscenes, such as the arrival of player buses before kick-off or the bubbling of fans entering the stadium gates, have been added to create an even more football experience. immersive for fans. As the matches unfold, new reactions from players, bench and fans will respond to key match situations, allowing players to fully feel the explosive passion and intense twists and turns as in winning goals at the last minute or equalizers saving from relegation."
The same care has been taken to the animations so that the matches are even more authentic, "whether it's via a player who adjusts his shin guards in the 89th minute or another who calls in a teammate to benefit from a through pass."Of course, the SSD will guarantee reduced load times, and on PS5, the DualSense will be in demand so that gamers can "feel the impact of their shots, passes and tackles as well as feel the rhythm of the game in the palm of their hands."Finally, those who already have FIFA 21 will be able to benefit from a free update which will allow them to enter the era of the next-gen, while maintaining their progress.