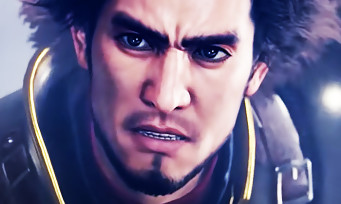 Available since last year on Xbox One, Xbox Series X, Xbox Series S and PS4,
Yakuza: Like a Dragon is coming to PS5 today. For those who do not know, we recall that the hero of this episode – which takes place in the city of Yokohama – is called Ichiban

Kasuga. Clearly his

exuberance contrasts with the more taciturn character of its illustrious predecessor Kazuma Kiryû.

If we find all the ingredients that have made the success of the series over the ages, Yakuza: Like a Dragon nonetheless dust off the combat system with mechanics specific to the RPG. And obviously, the developers were right to believe in their April Fool's Day since the majority of fans adhere to the formula. Moreover, Toshihiro Nagoshi (the creator of the license) has already expressed his wish to continue in this direction with Yakuza 8.