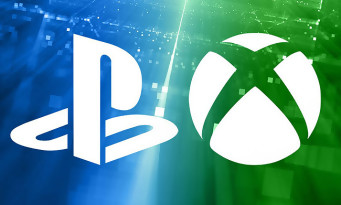 Although the PS5 and Xbox Series X have been available for a few months now, the real first next-gen games are still long overdue. There are rare exceptions (the Demon's Souls remake, for example), but overall the page of the previous generation is not yet turned. However, Microsoft and Sony Interactive Entertainment have long put forward the capabilities of their respective consoles, not hesitating to discretely scratch the competitor opposite. If the Japanese manufacturer has erected the SSD as a top priority, the Redmond firm, for its part, has not been asked to shake the teraflops.
Recently questioned by our colleagues from GamingBolt, Milestone said the two machines are now almost identical in performance. "Honestly, the gap is so small that it is not strictly speaking 'difference', has explained Alex Zucca, the director of the upcoming Monster Energy Supercross 4. As often, it's not just a matter of raw power; it all depends on your ability to use it in an intelligent and optimized way. Only time will allow us to better understand the advantages that can be obtained from the two processors."
We take the opportunity to recall that Monster Energy Supercross 4 will be released in two short days (March 11) on Xbox One, Xbox Series X, Xbox Series S, PS4, PS5, PC and Stadia.