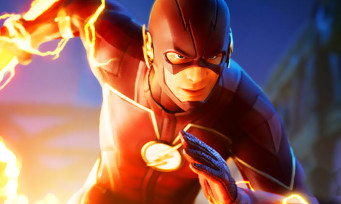 Not a week goes by without an event taking place in Fortnite. Still in this incredible dynamic, Epic Games let us know that Flash, one of the superheroes of the DC universe, will be the next skin to land in the game. This is obviously not the first character in the team Marvel opponent who is represented in Fortnite (we remember Batman, Joker, and Harley Quinn), but it could be that other protagonists of this universe multiply in the months to come. In the meantime, know that the Flash skin will be available from February 14 at 1 a.m. and that it will be accompanied by other collectibles that we detail below:
– The Flash Outfit: Go into battle as Barry Allen.
– The Swift Force Tailladeurs pickaxe: with this double pickaxe, lightning always strikes twice.
– The Velocity Force back accessory: display the Flash electric emblem.
– On the go emote: eat at lightning speed.