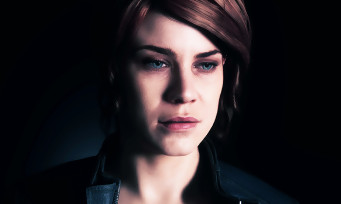 It's true: the Ultimate Edition version of Control is now available on PS5 and Xbox Series X | S. Remedy Entertainment makes it known by offering a launch trailer which of course highlights the technical improvements of this complete edition. Whatever the version, players have 2 different modes available:
– The "Performance" mode: 60fps (without Ray Tracing), a resolution of 1440p as well as a 4K output.
– The "Graphics" mode: 30fps with Ray Tracing, 1440p and a 4K output.
The developers say that PS5 players can benefit from the unique features of the DualSense, with the use of haptic feedback and adaptive triggers for even more immersion. Better still, new functions of Activities and Help for the game are also available in order to facilitate progression. Note that if the game is available today in digital, also via old gen / next gen 'upgrades, know that the physical versions on PS5 and Xbox Series X will be released in stores on March 2, 2021. You know everything !