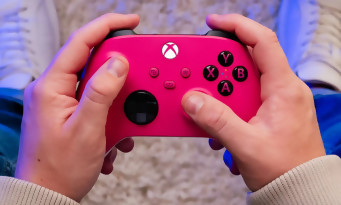 Microsoft continues to decline the controller of its Xbox Series X|S with, today, the induction of the Deep Pink model. This is indeed what the American manufacturer announced via Twitter, stating that the object is currently only available for sale in the United States at a price of $64.99. We could review all the versions that the Redmond firm has developed since the release of its two consoles, but we will only focus on the latest,
namely the one designed with Gordon Nicolson
– the famous Edinburgh-based kilt designer – as part of a competition.
For the moment, we do not know when the Deep Pink controller will land in our regions.