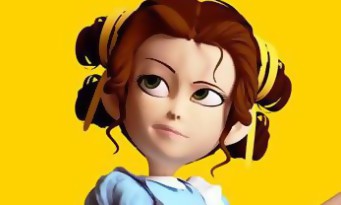 Exhibited during the GA French Direct,
Tandem: A Tale of Shadows is once again illustrated with a story trailer posted online in recent days by Hatinh Interactive. The opportunity to remember that the game will allow you to follow the wanderings of Emma, ​​a 10-year-old girl fascinated by the illusionists of the Kane family. Moreover, she will not hesitate to go in search of the eldest son Thomas Kane as soon as she learns of his mysterious disappearance.

To get through the 48 levels of Tandem: A Tale of Shadows, she can count on the help of her Fenton plush. Cooperation will be at the heart of the gameplay, knowing that each of the characters will have their own perspective (top view for Emma, ​​side view for Fenton), which will also be true for their characteristics. Finally, taking place in a mansion, the game will explore five universes at the end of which will be bosses.

Tandem: A Tale of Shadows is slated for release this year on Xbox One, PS4, PC, and Nintendo Switch.