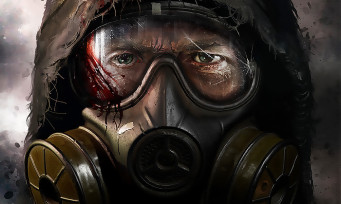 If GSC Game World will indeed be present at the Showcase ID @ Xbox dedicated to the indie scene (the appointment is set for March 26 at 5 p.m.), the Ukrainian studio wanted to calm the excitement aroused by the Xbox Wire these last days. Indeed, we were given to understand that
STALKER 2 could be shown in the form of a gameplay video. Unfortunately, that will not be the case. "March 23 will mark the 14th anniversary of STALKER: Shadow of Chernobyl, can we read in a press release on Twitter. To celebrate this date, last year we released the first in-game of STALKER 2. This time around we made a behind-the-scenes video featuring elements of the game.

We had it prepared for Microsoft's stream on March 26, but everything was revealed earlier than expected on the Xbox Wire blog. We don't plan to show more than that at this showcase."No need to fantasize about a demo of STALKER 2 therefore, GSC Game World assuring the passage that big announcements will be made in 2021. History to make the followers wait, the studio proposes to discover three unpublished artworks and reminds that the game is expected on Xbox Series X and PC.
– OFFICIAL STALKER (@stalker_thegame) March 19, 2021