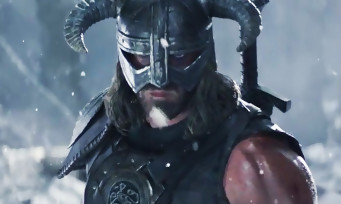 Ten years ! It has been 10 years since
The Elder Scrolls V: Skyrim has been released on PC and PS3 and Xbox 360, and has managed to transport millions of people to its iconic universe. It was November 11, 2011 and since today is November 11, 2021, Bethesda Softworks couldn't help but celebrate this unique day with a little something extra. Result: we end up with an anniversary edition which is highlighted through a trailer that reminds us of the key moments of the game. That's not all, tonight,
it is possible to follow a concert around the music of Skyrim with a performance by the London Symphony Orchestra and the London Voices choir. A show that will be broadcast at 8 p.m. (Paris time) on Bethesda's YouTube and Twitch channels. But that's not all, Skyrim users will get some goodies, as four free creations including new quests, new items, Survival mode and fishing are available today! Not bad or insufficient in your opinion?