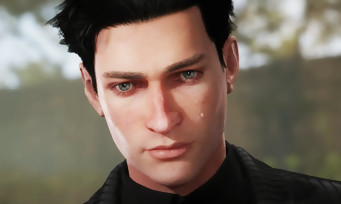 Formalized a little less than a year ago
,
Sherlock Holmes: Chapter One resurfaces with a brand new trailer recently released by Frogwares. The opportunity to finally discover gameplay sequences, and to realize that the game will not be reduced to a succession of mysteries to be elucidated. Indeed, the famous detective will be able to distribute some rights, to execute rolls to better surprise his adversaries, and even to draw his weapon if the situation requires it.

Logical after all, Sherlock Holmes: Chapter One being an origin story in which the hero will be 21 years old. In full possession of his physical means therefore, he will nevertheless have to appeal to his perspicacity (which has since become legendary) to progress in the multiple-choice dialogues, and thus shed light on the death of his mother. No, the return to his native island will not be easy.

Sherlock Holmes: Chapter One is set for release this year on Xbox Series X, Xbox Series X, Xbox One, PS4, PS5, and PC.