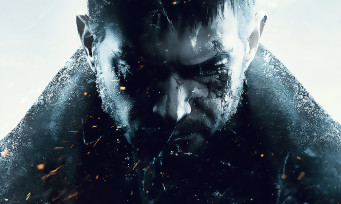 Obviously, Capcom has decided to go all out for the 25th anniversary of Resident Evil. Indeed,
in addition to the Resident Evil: Welcome to Raccoon City reboot
(which hits theaters in America on September 3, 2021), the open beta for Resident Evil Re: Verse (which will take place April 8-11), and the Resident Evil Showcase scheduled for next month, the Japanese publisher Now announces that Resident Evil Village and Resident Evil 7: Gold Edition will be coming to Stadia soon.
More specifically, Resident Evil 7: Gold Edition will arrive on April 1 and will be free for Pro members of the Google service. And as you will undoubtedly have already understood, all the DLC deployed after the release of the game in 2017 (in particular the Forbidden Videos Vol. 1 & 2) will be included automatically.
As for Resident Evil Village, it will point the tip of its nose at the same time as the other versions (May 7, therefore), knowing that those who pre-order it before May 21 will be given a Premiere Edition of Stadia. The latter will contain Capcom's survival horror, a Stadia controller, and a Chromecast Ultra; all this for the price of the game. It is well noted.