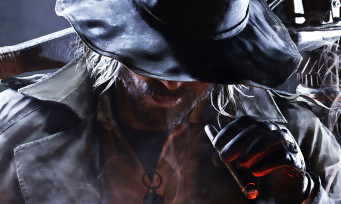 The very promising Resident Evil Village is undoubtedly one of the most anticipated games of this spring 2021. It must be said that the return to the first person is having a small effect for
this title which constitutes the second part of a trilogy taking in its center Ethan, initiated with the excellent Resident Evil 7 in 2017.
Obviously, no need to cite an attractive village concept as well as powerful characters, like Lady Dimitrescu or other infrequent guys, like real werewolves.
In short, you will understand, Resident Evil Village has everything to impose itself among the survival-horror of the beginning of the decade. Good news to satiate us while waiting for the release, scheduled for May 7 on PC, PS5, PS4, Xbox Series X[SandXboxOneCapcomhasjustreleasedabrandnewtraileroverthreeminuteslongfullofunreleasedsequences[SetXboxOneCapcomvientdelâcheruntoutnouveautrailerlongdeplusdetroisminutestruffédeséquencesinéditesA trailer which puts a certain pressure and which also has the merit of revealing an additional mode, the famous "Mercenaries", which will oppose us to hordes of enemies all more vicious than each other.
By the way, note that the playable demo – the one taken from the game with action – is detailed with a particular plan from Capcom: part 1 will be available for download on April 18 at 7 p.m. French time while part 2 will be on April 25, at the same time. Each of its portions will only be playable for 30 minutes and, even worse, they will disappear from the surface eight hours after they go live. Rest assured: the full demo, bringing together the two parts for a sixty-minute session, will be back on the stores from April 30 to May 2, each time at two in the morning. There you have it, you know everything!