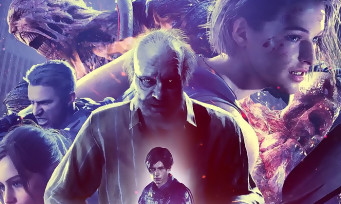 If Resident Evil Re: Verse will be a stand-alone, it was presented as the multiplayer to accompany the release of Resident Evil Village (a single-player game, therefore, needless to say) on May 7. Unfortunately, no doubt following the feedback from the recent organized beta, Capcom has finally spoken and the award will not please fans:
the title will not land before "this summer", without further clarification.
Note that the app will always be offered to Village owners.
Another particularly important clarification: no PS5 or Xbox Series X | S version is to be declared. Instead, next-gen machines from Sony and Microsoft will just run the PS4 and Xbox One editions., the only ones planned by Capcom in addition, of course, to the PC version. We obviously hope that the backward compatibility of the machines will allow a better resolution and a better framerate.
As a reminder, Resident Evil Re: Verse is a multi-player game only – between four and six players – making it possible to embody most of the great icons of the horror saga, good or bad, in a cell-shading style inspired by comics. We hope that the result will be more refined than Resident Evil Resistance, the multiplayer part of the Resident Evil 3 remake, which has experienced a hell of a community flop.