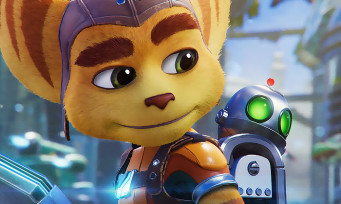 The least we can say is that the first truly next-gen games are poor. Indeed, except for the remake of Demon's Souls which illuminated the PS5 last year, we are rather entitled to optimized versions of titles released on Xbox One and PS4. That's why you shouldn't miss last night's State of Play dedicated to
Ratchet & Clank: Rift Apart, the game from Insomniac Games supposedly showing what Sony's console has in its belly.

As expected, the 15 minutes of gameplay offered have turned our heads. The game is incredibly beautiful, with the developers also taking the time to showcase some of the new gameplay mechanics (Ghost Sprint, Wall Run, Dimensional Tether among others). By the studio's own admission, certain ideas in terms of game design would not have been able to materialize without the SSD of the PS5.

"Arsenal is a central part of all Ratchet & Clank games, and we've shown you how we leverage the adaptive triggers and haptic feedback of the PS5's DualSense controller to create the most immersive weapons in the saga., we are told elsewhere. We have thus presented certain weapons to you in more depth and offered a foretaste of a novelty: the negatron collider. We talked about accessibility options, including a customizable Game Speed ​​mode that we're very proud of. We'll tell you more about the accessibility options in the game very soon."

On the content side, Insomniac Games also seems to have put the package. "Enbetween new open levels to explore, Clank puzzles, Glitch challenges, arena challenges, aerial combat and the very first Ratchet & Clank photo mode, you will have multiple opportunities to sport the different pieces of armor that you will find during your adventure", assures the studio.

For the record, the release of Ratchet & Clank: Rift Apart is set for June 11.