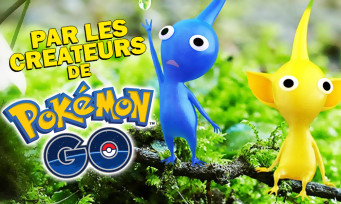 Known for spawning the immensely prolific Pokémon Go, Niantic is on the rise: after recently releasing Harry Potter Wizards Unit, based on the same concept,
the American firm is doing it again with a brand new project from the franchise … Pikmin.
The developers are therefore teaming up for the second time with Nintendo which, for once, will also participate in the development of applications: on the side of Niantic, it is the Tokyo branch opened in 2018 that will take care of working on this site.
If the game does not yet have an official name, We know in advance that it will once again focus on augmented reality via our phones and tablets. Pikmin does not have the same aura as Nintendo, it is difficult to predict the success of this new iteration, however resulting from a cult brand, which appeared for the first time in 2001 on GameCube, but unfortunately left a little abandoned since its third installment. . Perhaps a way for Big N to relaunch the hype before the announcement of a fourth installment in due form on Switch (Pro?)?