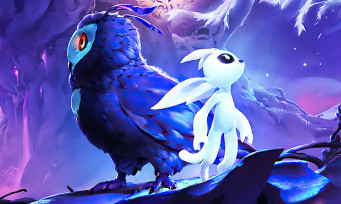 Released last March, Ori and the Will of the Wisps didn't just get us
caught the eye of us
, but to many other players: the action-platform game is an undeniable success on the critical and, obviously, commercial level since Moon Studios has just shared a rather interesting infographic which reveals that no less than 2.8 million people … have already played for the title. Be careful, however, these are not sales but people who have launched the game at least once: the production being included in the Xbox Game Pass, there is necessarily a certain quota that has not taken out the credit card. to acquire it. But whatever, the software can still be congratulated.
By the way, these statistics tell us about these 2.8 million heads, only 516,000 have completed the adventure, including 52,000 in Hard mode, and ten thousand have even finished it below four hours. Even more respectable, 7,900 completed the (difficult) studio journey … without dying! And that is badass.
Note that an Ori 3 should be on track but for the moment, Moon Studios is not yet at the announcement stage despite some convincing clues. We can't wait.