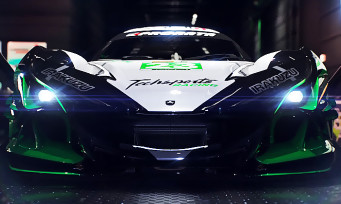 If the Xbox Series X has been a reality for a few months now, the next Forza Motorsport has decided to take its time. Moreover, some rumors suggest that the game should not arrive before the end of 2022, which would leave the field open to Forza Horizon 5. In a video posted on social networks, Chris Esaki (creative director at Turn 10) makes a revelation to say the least interesting. Indeed, it indicates that registered players
in the Forza program
will soon have the opportunity to try the so-called Forza Motorsport 8.
Naturally, tests have already taken place internally, but given the competition that is now raging within simcades, Turn 10 understands that community feedback is crucial to delivering a racing game worthy of the name. A priori, several sessions should take place before the release of the first Forza Motorsport next-gen, Chris Esaki obviously emphasizing that the Forza program will be the only way to get a taste of the game controller / steering wheel in hand. Over the months, the developers intend to welcome more and more testers in order to recover as much data as possible.
When the game was announced, the studio had indicated that it wanted to build on what the series had done over the past fifteen years, while benefiting from new technologies. Among other things, the game will run at 4K 60fps and take advantage of ray-tracing. Forza Motorsport 8 is coming to Xbox One, PC, Xbox Series S, and Xbox Series X.
.@LoungeToy dropped by Forza Monthly to deliver an update on Forza Motorsport. Participants in the Forza Feedback Panel are starting to get their hands on part of the game for playtesting! pic.twitter.com/bXzhuI7PKa

– Forza Motorsport (@ForzaMotorsport) April 6, 2021