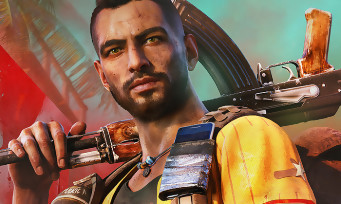 Did you think Far Cry 6 would be pure first-person shooters? Mistake ! Indeed, we have just learned from Navid Khavari (narrative director of the game) that there would be passages in the third person view. We are talking here about real gameplay sequences, and not very simple cutscene. Concretely, the camera will take a step back at certain times of the fighting, or when the hero Dani Royas enters a guerrilla camp.
According to our colleagues from gamespot who were able to discuss with Navid Khavari, this change of point of view first of all makes it possible to better highlight Dani Royas as a character in his own right, with his own character, although there are also reasons related to the gameplay. The idea is to allow the player to see his character interact in space, and to see his reactions during dialogues with other characters, just like in great RPGs such as The Witcher, Mass Effect or Dragon Age. In addition, it will also allow players to be able to contemplate their character from the ground up, and thus take advantage of the many cosmetic customization options that exist in the game.
Finally, the TPS view will also be activated when using the Supremo backpack. As we can see in the gameplay trailer of the game, these bags allow Dani to benefit from a big offensive boost, with a flamethrower, or even a rain of rockets. Changing the camera will therefore make it possible to enjoy the show, but also to better analyze the impact of our attack. Remember that far Cry 6 will land on October 7 on PC, PS4, PS5, Xbox One and Xbox Series X | S.