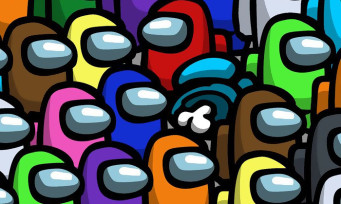 That was to be expected.
After announcing last year
that
Among Us is due out on Xbox One, Xbox Series S and Xbox Series X, studio Innersloth now reports that its "social betrayal game"will also be entitled to the honors on PS4 and PS5. For those who have already forgotten, we recall that Among Us first saw the light of day on iOS and Android in 2018, before arriving on PC a few months later , and on Nintendo Switch in December 2020.

Of course, the Sony and Microsoft consoles will automatically have the latest updates and cross-play, knowing that the PS5 and the PS4 will also benefit from a skin, a hat and a companion ( in this case Clank) dedicated to the glory of Ratchet & Clank. All this will tumble in 2021.