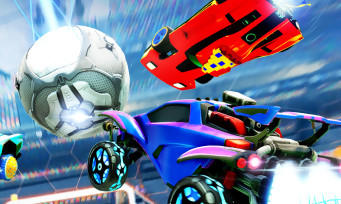 At the origin of a number of rumors relayed in recent months (
Ubisoft's Project Q is the most recent example
), Tom Henderson
thinks he knows
that 2K Games is developing its own Rocket League. Called Gravity Goal, the game would allow you to pilot futuristic motorcycles inspired by those of TRON, and not vehicles. The rules would be the same as the title of Psyonix Studios, namely to score in the opposing goal through matches in 1 vs. 1, 2 vs. 2 or 3 vs. 3.
However, there would be a notable difference compared to Rocket League, since players would be able to swing discs (another reference to TRON) in order to inflict damage on their opponents. A priori, the speed of both our bike and that of the opposing rider would determine the extent of the damage (slowdown or total stop). Still according to Tom Henderson, these famous discs look like hockey pucks and are equipped with LEDs. Moreover, visually, Gravity Goal would be particularly colorful and bright.
The game would be planned for Xbox Series X, Xbox Series S, PS5 and PC, and would take the form of free-to-play. A closed alpha would have taken place in 2021, which explains why Tom Henderson thinks an official announcement could be made later this year. We remain on the lookout.
The Dailymotion player is loading…