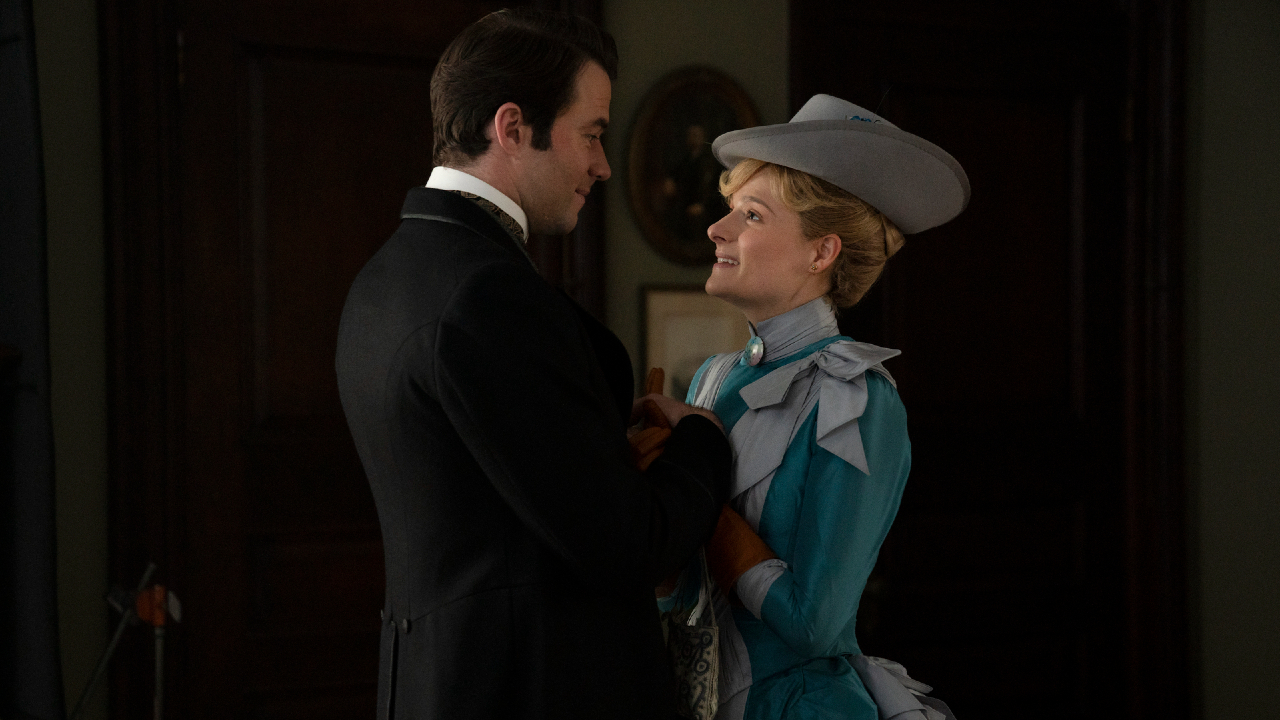 (Image credit: Alison Cohen Rosa/HBO)
The Gilded Age's Thomas Cocquerel Also Won't Be Back 
Pretty soon after Season 1 of The Gilded Age had concluded, that aforementioned burst of cast-member promotions happened. With all those actors in the household staffs of the series' family attaining regular cast status, the first fairly huge departure was confirmed by Deadline, as Australian actor Thomas Cocquerel, Mr. Raikes himself, also won't be back for Season 2.
This exit also makes sense for the moment, as Marion does seem to have a promising new relationship in the works. Still, that doesn't always mean cast members have to leave to make way for the new. If there's any consolation in this new Gilded Age update, it's that Jeanne Tripplehorn is satisfied with what she's done with the time she had on the series. That, and she went on to play a really forceful Department of Defence bigwig in The Terminal List.
The Chris Pratt starring show hits Prime Video on July 1st. Meanwhile, the complete first season of The Gilded Age is available for streaming, provided you're an HBO Max subscriber.  
Source: cinemablend.com