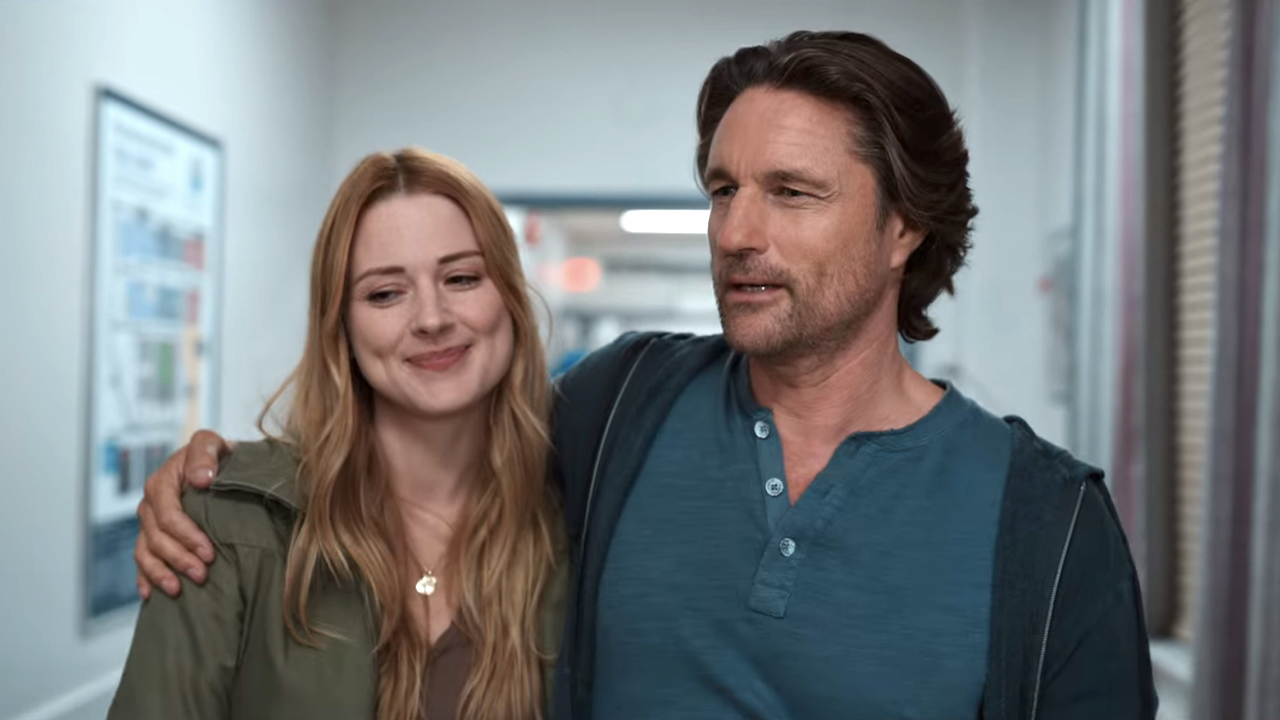 (Image credit: Netflix)
Warning! SPOILERS ahead for the Virgin River Season 4 finale! Go sit with your sewing circle and come back one you've caught up!
It's been an exciting few days for fans of the hit romantic drama, Virgin River, as Season 4 finally debuted last week as part of the 2022 Netflix TV schedule. While the Virgin River Season 3 ending left viewers with several cliffhangers to think about, one big one involved central couple Mel and Jack, and who was the father of her baby. Now, Mel's portrayer, Alexandra Breckenridge, has opened up about why there's a big baby reveal in the Virgin River Season 4 finale that's great for Mel, but not so great for Jack.
What Did Virgin River's Alexandra Breckenridge Say About Season 4's Baby Reveals?
So, as we all know, Mel did a rather impulsive thing in Virgin River Season 3, after she and Jack broke up, by going to Los Angeles and having herself implanted with one of the embryos she and her husband, Mark, had frozen before his death. The ending of that season saw Mel have to tell an attempting-to-propose Jack that she was pregnant and that the kid might not be his. 
Well, in the Season 4 finale, they get confirmation that Jack is, in fact, Mel's baby daddy, and Alexandra Breckenridge recently told TV Line how she felt about that storyline and how it impacted her thoughts on Jack's other big baby plot: