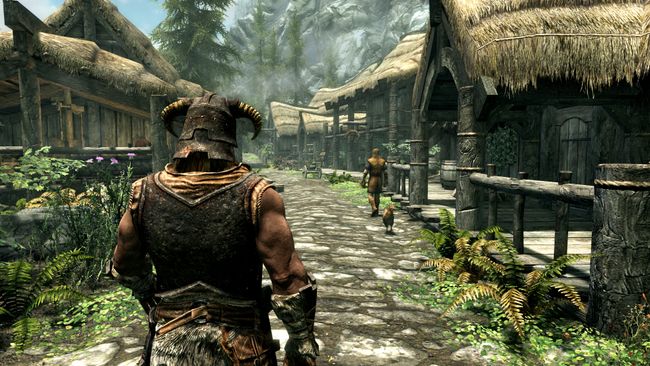 Update: Bethesda community lead Matt Grandstaff has confirmed that the Skyrim Special Edition will indeed be 64-bit. Let the good times roll.
Original: When the Skyrim 'Special Edition' remaster was announced, no one at PCG HQ looked up from their desk. Modders have been remastering Skyrim since 2011. Chris has even put together a guide on how to remaster it yourself. But what if modders could immediately set about remastering the remaster? Or take their mods and make them better, faster, stronger? That's a distinct possibility.
Asked whether old Skyrim mods would be compatible with the Special Edition, Bethesda's Pete Hines tweeted, "basically, yes". That's great news for ambitious overhauls like Skywind.
Better still, the level of detail in the trailer suggests that the Special Edition will use an updated, 64-bit engine like Fallout 4's.
"A 64-bit engine is great news for us," Skywind dev Micah writes. "It gives up more power and better stability to make Skywind even better."
There is a catch: a 64-bit engine would require a 64-bit version of the Skyrim Script Extender that several signature mods depend on to act outside the engine's original confines. Once that's in place—the Script Extender team managed it for Fallout 4—modders could improve upon Bethesda's improvements with impunity.