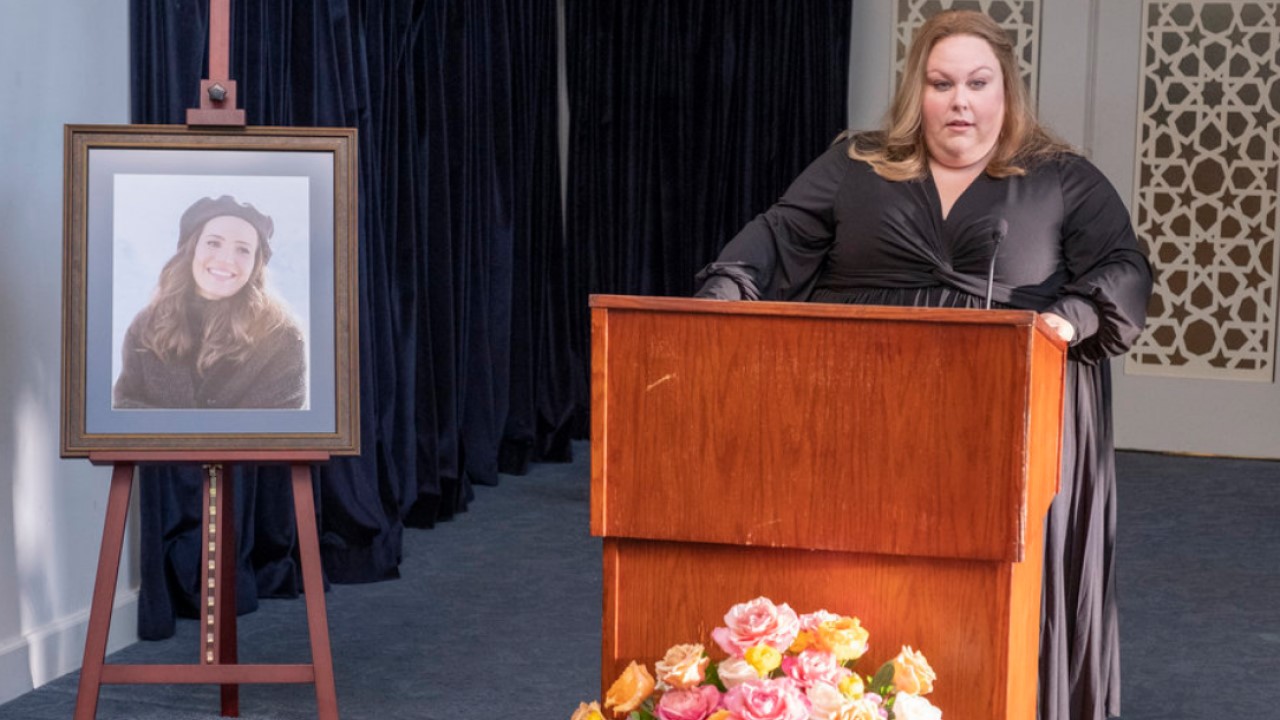 (Image credit: NBC)
Spoiler alert! This story contains spoilers for the series finale of This Is Us, so make sure you're caught up before you continue.
After six seasons of jumping from the present to the past to the future, gasping at some shocking plot twists and listening to countless Pearson monologues, This Is Us concluded its final chapter with the series finale, "Us." The episode was seemingly simple, mirroring two timelines — a lazy Saturday afternoon spent with Jack and Rebecca when the Big Three were young opposite the future timeline where the expanding Pearson family said their final goodbyes to the late, great matriarch at her funeral. Though Kate sang, and Kevin and Randall each gave eulogies, their words were inaudible, but creator Dan Fogelman thankfully provided some insight behind what we viewers didn't hear. 
Randall commented multiple times in the penultimate episode "The Train" on "the dichotomy of it all," with sadness and joy coming at the same time. The finale continued the exploration of how he balanced losing his mother with the revelation that Deja was pregnant with his first grandchild. (Credit to Sterling K. Brown for that amazing reaction when he found out she was expecting a boy!) But in his struggles, his mind wasn't fully present at the funeral, hence the haze viewers heard when the Big Three gave their eulogies. 
So what was said (and sung)? Dan Fogelman told EW that Chrissy Metz was caught off-guard by the concept of singing to honor her ficitonal mother: