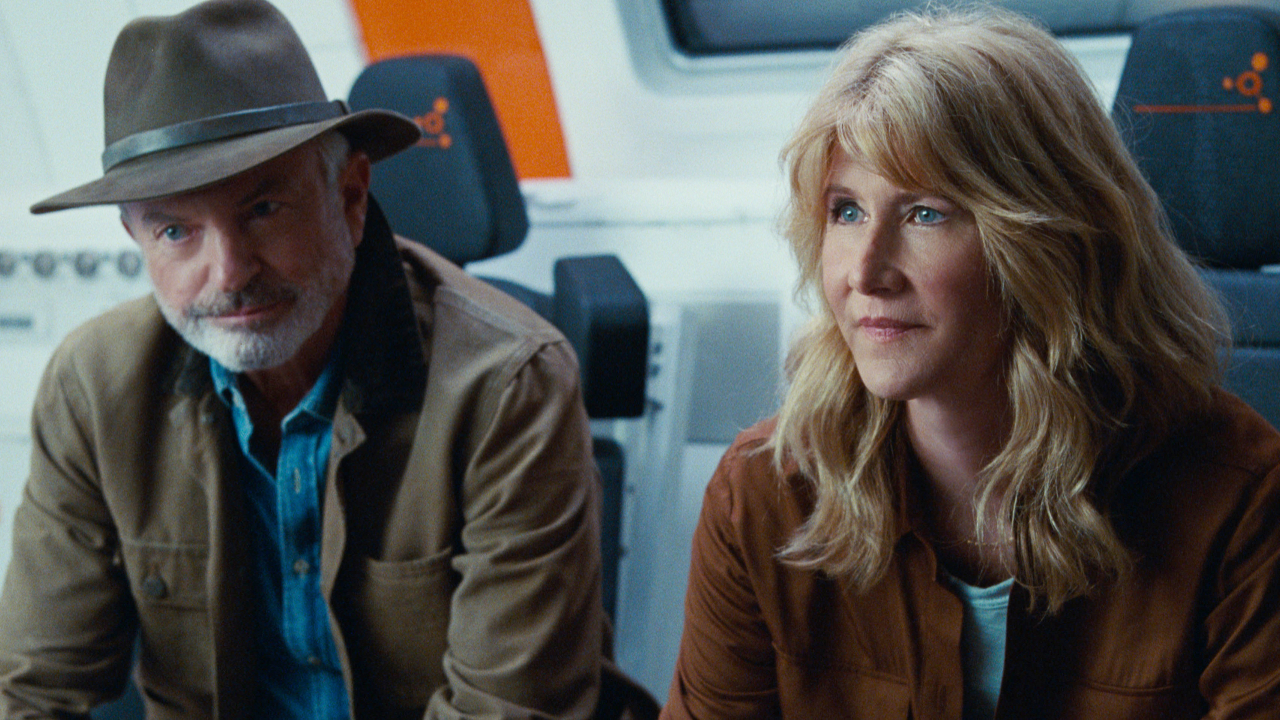 (Image credit: Universal)
Returning to a role like Dr. Alan Grant or Dr. Ellie Sattler is a prospect that can be intimidating but also comforting when making an upcoming movie. With Sam Neill and Laura Dern embodying their Jurassic Park characters again, there were bound to be moments where the production of Jurassic World Dominion would send both actors straight down memory lane. As it turns out, there were a few moments that mad them feel as though they were working on the OG film. And they weren't the only people on set that felt like they were stepping back almost 30 years into the past.
While speaking with both Sam Neill and Laura Dern during their respective Jurassic World press days, it was time to get nostalgic. Looking back at the impact of Steven Spielberg's 1993 blockbuster adaptation of Michael Crichton's original novel, stories of how Laura Dern's role inspired fans all over have come to the forefront.
That inspiration is two fold, because when approached to star in Jurassic World Dominion, the actress shared the same concern pretty much everyone working on the film had. To make a sixth Jurassic movie, with the original trio of legacy characters returning, there had to be a good reason. If there was any doubt in her mind that Dominion wasn't a good idea, it seemed to have washed away her first day on set. Here's the first of two moments that the Oscar winner told CinemaBlend made her feel her most Jurassic: