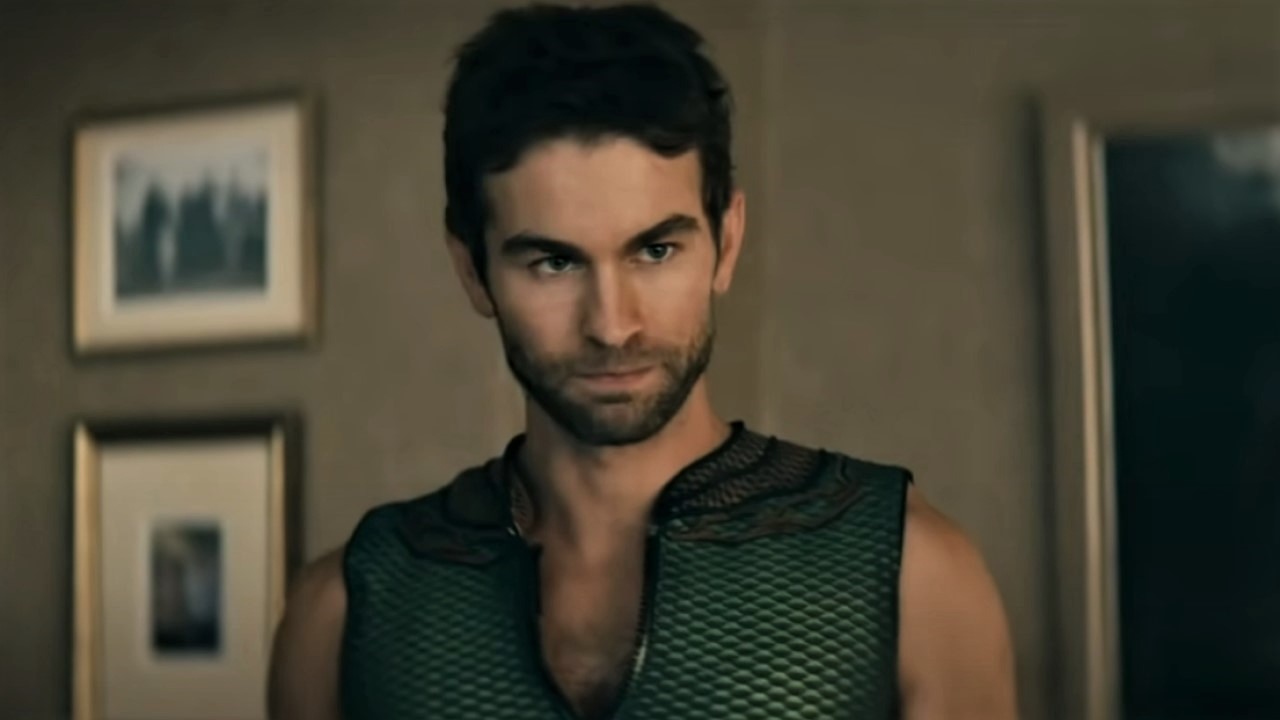 (Image credit: Prime Video)
Spoiler alert! This story contains minor spoilers about the events of The Boys Season 3 episode "Herogasm," so you might want to be caught up before going any further!
This was the episode fans of The Boys comic books wondered if they'd ever get to see — and have been anticipating ever since showrunner Eric Kripke confirmed it was happening. "Herogasm" brought our favorite Amazon superheroes and anti-heroes to a remote island for the annual Vought-sponsored orgy for its supes, and succeeded in making what Kripke called "one of the more graphic hours of mainstream television that I think anyone will have seen." The Prime Video series is known for having a loose leash, as far as violence, nudity, language, etc., but for this latest episode, there was specific concern surrounding the streamer's stance on bestiality.
Not surprisingly, it was The Deep (Chace Crawford) who chose to get frisky with a sea creature (an octopus, to be exact) during Herogasm, and Eric Kripke told TV Line that there were some talks that took place with Amazon's Standards & Practices Department about their policy regarding bestiality: